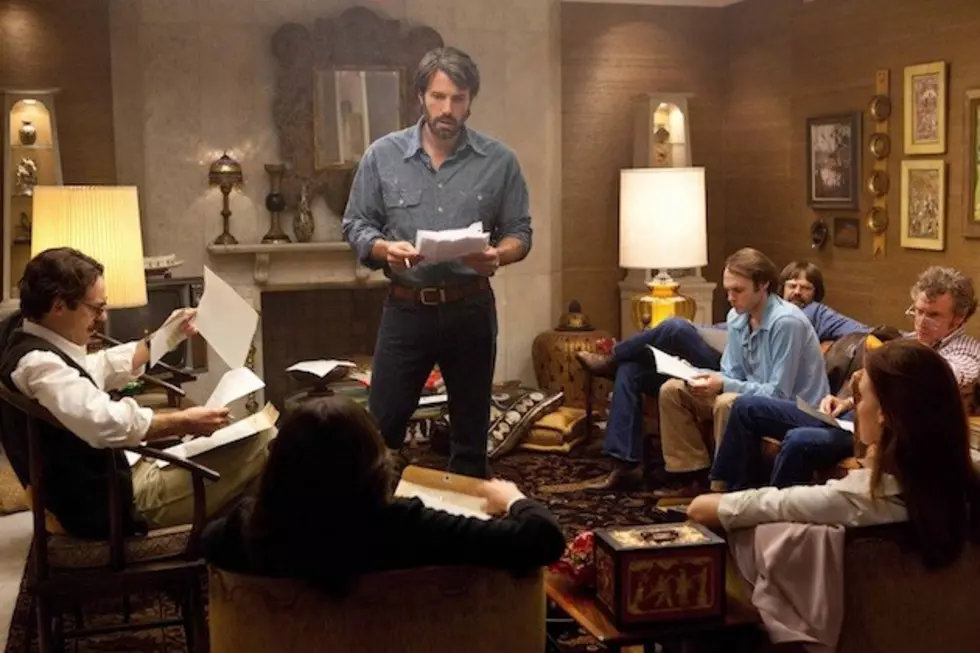 'Argo' Concept Art: Check Out Jack Kirby's Designs for the Real Fake Movie!
Warner Bros.
'Argo' has a good chance of winning Best Picture at the Academy Awards this Sunday, and with all of the hype and box office success, you'd think that every angle of the Ben Affleck film would have been covered by now...but you'd be wrong!
Legendary comic book artist Jack Kirby was commissioned by CIA agent Tony Mendez to create concept art for his fake movie/rescue mission. However, Kirby (played by Michael Parks) only has one line in the film and his involvement in the project is limited to one scene. Now, his actual movie concept art created for the real-life 'Argo' project has been unearthed so you can see the full extent of his contributions.
Affleck's 'Argo' is the retelling of the actual events of the Iranian hostage crisis, where six Americans were hiding out in the Canadian Ambassador's home in Tehran. To get them out, the US government decided to infiltrate under the guise of a production crew filming a fake movie called 'Argo,' described as a sci-fi epic. Everything from movie posters to casting announcements had to be created to make this project seem authentic, and that's where Jack Kirby stepped in to draw up some movie concept art.
In these sketches, comic book fans will instantly recognize Kirby's unique style, made famous in the pages of 'Fantastic Four' and other iconic Marvel books. Although much of the art has the required Middle Eastern vibe (Mendez was infiltrating Iran, after all), much of what he drew looks like it jumped straight out of his usual work, all the way down to the characters whose uniforms make them look suspiciously similar to the villainous Galactus.
We've included our favorites below, but you can jump over to Buzzfeed to check out some more!
You can check out more art at the link above or you can head over to the Lord of Light to check out other artifacts and art from the real-life 'Argo' operation. If you'd like to know more, a documentary on the subject (that claims to have begun production years before Ben Affleck got to it) is currently being funded on Kickstarter.