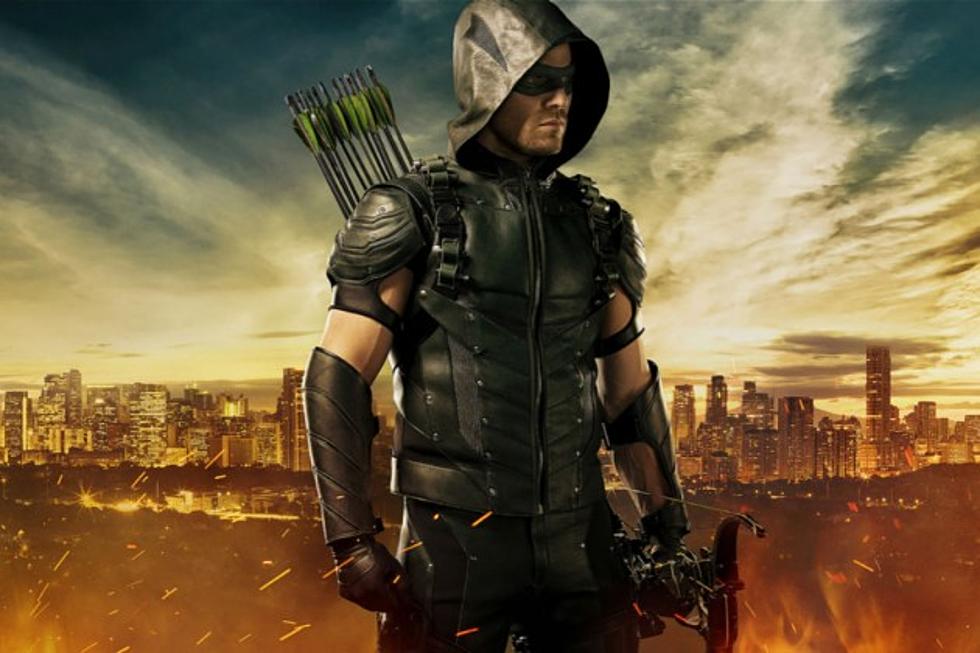 'Arrow' Season 4 Reveals Oliver's New Vigilante Costume
The CW
As we prepare for the Arrow Season 4 panel at Comic-Con 2015, we've already been treated to a delightful surprise: Oliver has a brand new costume for the upcoming fourth season, giving our Starling City hero a fierce and highly-tactical new look as he prepares to re-enter the vigilante fray.
The CW revealed the first look at Oliver's new costume from Arrow Season 4, and it's…a bit different from the last time we saw him in his alter-ego costume in Season 3. That's fitting for the transformation Oliver has made (click for larger version):
Season 3 finale "My Name Is Oliver Queen" left fans confused as to how Oliver might return to his former lifestyle, though we all knew it was inevitable. Stephen Amell himself has teased elements of Season 4, revealing that Oliver's sister Thea (Willa Holland) would at some point require his aid, likely after picking up the "Speedy" mantle in the wake of her brother driving off into the sunset with Felicity.
We also know that Season 4 will jump ahead five or six months, and is expected to somewhat creatively revamp the series after its Season 3 finale saw Oliver retiring the vigilante lifestyle, at least with his current costume. In addition to a focus on DC villains H.I.V.E. and Damien Darhk (with Neal McDonough recently announced to play the big bad role), Season 4 may also feature flashbacks amid Green Lantern's hometown of Coast City, while creatively current Co-EP Wendy Mericle has been elevated to co-showrunner alongside Marc Guggenheim, and Punisher: War Zone director Lexi Alexander will helm an episode.
We'll have a full report from the Arrow Season 4 panel at Comic-Con shortly.
Check Out 100 TV Facts You May Not Know