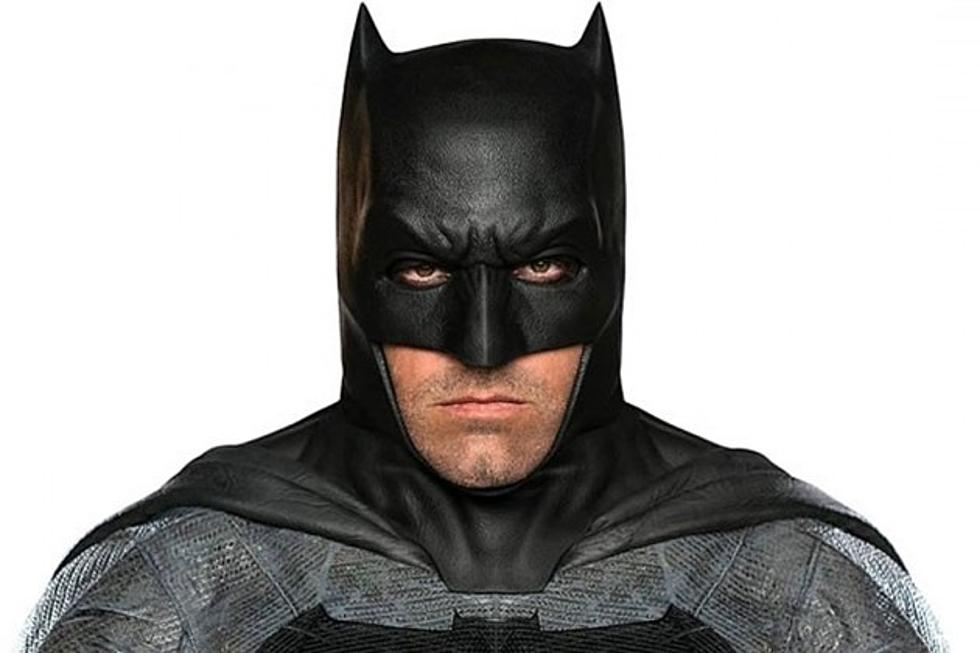 First Clear, Full Color Look at Ben Affleck in Costume From 'Batman vs. Superman'
Warner Bros.
The Batman vs. Superman trailer came and went, and we still didn't get a great look at Ben Affleck in the traditional Batman costume (we'll leave that armored suit out of this). We've all seen that black and white promo shot, but what does Batfleck look like in clear, full color? Today, we have that answer.
A new promo shot from the film has leaked that shows a close up look at what Ben Affleck looks like in the new Batman suit. We'll give you one hint: sad.
We'll guess that, like the many leaked promo shots of Vision from Avengers: Age of Ultron before he was officially revealed, this is part of some kind of toy/merchandise graphic that leaked online. You'll probably see this very image on the side of a Slurpee cup in about 10 months.
In this photo you get a much better look at how the new Batman logo contrasts with the grey suit (in that black and white image, everything looked the same color). As has been previously mentioned, the costume is very reminiscent of the one in Frank Miller's The Dark Knight Returns, which seems to be serving as an inspiration for a lot of these new Justice League-era films (Jared Leto's Joker is reportedly also modeled after the version in that comic).
Take a look below at this new photo and let us know what you think. Are you starting to warm up to the idea of Ben Affleck as your new Batman?
Batman vs. Superman opens in theaters on March 26, 2016.
A Look At Batman's Costume Throughout the Years