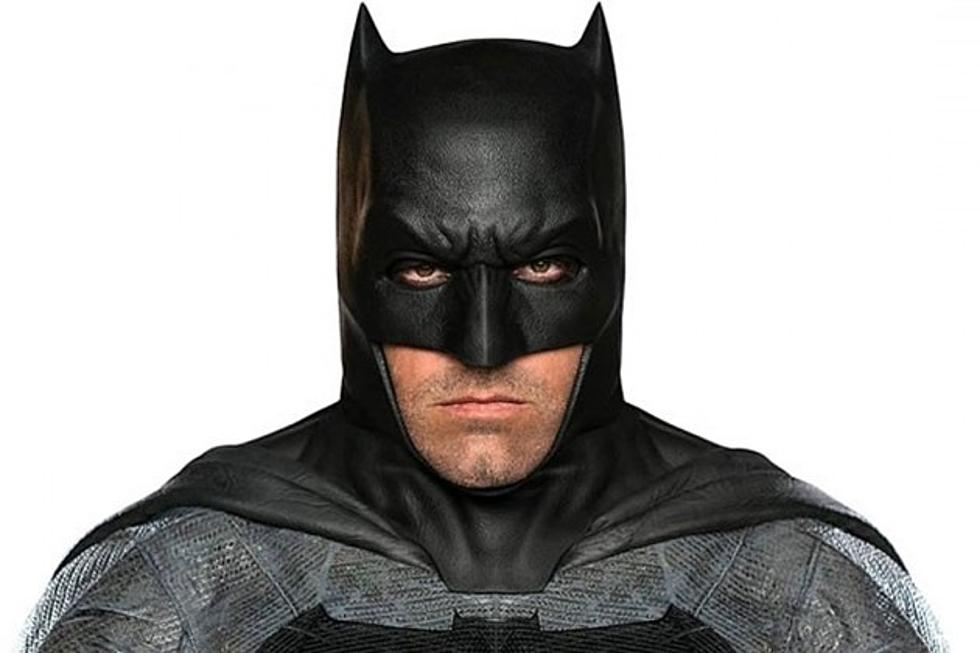 Ben Affleck Will Reportedly Direct and Star in New Batman Film Set For 2018
Warner Bros.
When Warner Bros. announced their upcoming superhero schedule last year, one title notably missing was a solo Batman movie. Sure, Batman was going to be a big part of both Batman vs. Superman and the two Justice League movies, but would Batfleck be getting his own trilogy, a la The Dark Knight? It turns out, yes, yes he will. Latino Review is reporting that Ben Affleck will both star in and direct the spinoff, titled The Batman, which is set for November 2018.
According to their report, Affleck will direct from a script by Chris Terrio, who re-wrote the Batman vs. Superman script and won an Oscar for his work on Affleck's Argo. The Batman is reportedly set for a November 2, 2018 release date, which is notable for a few reasons.
For one, it marks the first time a Batman movie has been released outside of the summer movie season. All the previous films (including the 1966 Adam West Batman movie), were released in June or July. Like with Batman vs. Superman arriving in March, it shows that both Warner Bros. is flexible with their dates and that the blockbuster season is expanding far beyond the reaches of the summer.
For another, November 2, 2018 is the day that Marvel's first female superhero movie, Captain Marvel, is set to open in theaters. The DC vs. Marvel feud is back on! After the much hyped Captain America: Civil War / Batman vs. Superman war resulted in the latter moving up a few months to avoid Marvel's massive superhero sequel, Warner Bros. has again set one of their big films right up against a competing Marvel project. In the past, Marvel has repeatedly said they would stand their ground, but that was when they were confident in the jam-packed superhero crossover that is Civil War. Are they that confident in Captain Marvel? Will The Batman send Marvel scrambling to find a new home for their female superhero?
What this means for Affleck's non-superhero movie Live by Night remains to be seen. Affleck had been setting up to direct that film after the success of Argo and put in on hold to work on Batman vs. Superman. Will he be able to prep that film while shooting two Justice League movies and prepping a solo Batman movie?