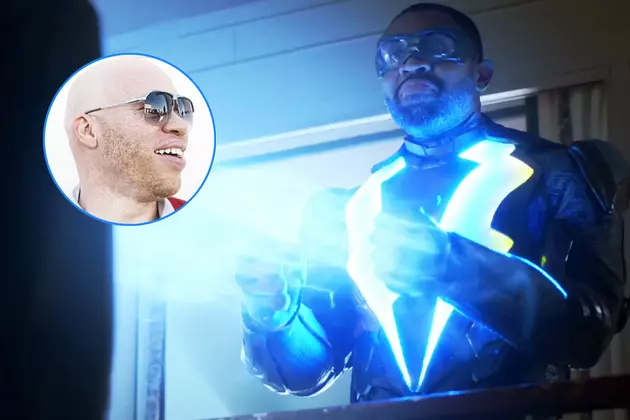 CW 'Black Lightning' Casts Rapper Krondon as DC Big Bad Tobias Whale
The CW
It wasn't any secret that The CW's Black Lightning had a whale of a big bad for its first season, but realizing the character onscreen offered a unique challenge. Now, the network confirms rapper "Krondon" has landed the Season 1 big bad role.
Marvin "Krondon" Jones III will bolster his young acting career with the series regular Black Lightning role of Tobias Whale; first introduced in 1977's Black Lightning #1 as an African-American man with albinism and leader of "The 100" gang. In the comics, Jefferson Pierce's conflict with the gang cost the life of one of his students, which the CW trailer seemingly grafted toward his daughter, Jennifer Pierce (China Anne McClain).
Like the character he portrays, Krondon also has albinism. Said executive produce Salim Akil of the casting:
I was excited about Krondon when I saw his audition. He's going to make a great Tobias! His authentic street sensibility along with an insightful intelligence is perfect for the Tobias character arc. Not to mention his regal physical bearing will be additive to making our show exciting and different.
Black Lightning won't arrive until midseason, so watch the trailer below and stay tuned for the latest.