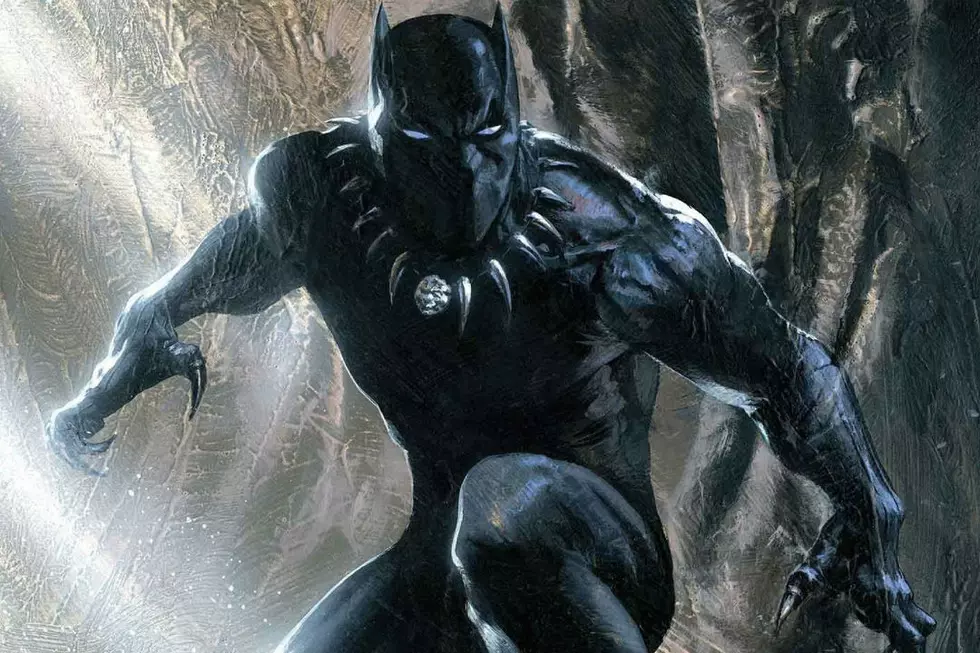 Black Panther Will Fight the Power (Using Superpowers) in 'Avengers: Infinity War'
Marvel
A thought to chew on this morning: is the upcoming Avengers: Infinity War the It's a Mad, Mad, Mad, Mad World of superhero movies? Both films sought to engineer success by jam-packing as many celebrities and other known quantities into its runtime, assured that volume of wattage would surely translate to box-office paydirt. In the case of Stanley Kramer's epic comedy, it worked, but the jury's still out on Marvel's latest superpalooza. Today brings the news that yet another big name will indeed be shoehorned into the third installment of the Avengers ensemble franchise, and fans are sure to be pleased.
One of the newest faces in the MCU, Black Panther, appeared briefly in Captain America: Civil War ahead of his solo film from Creed director Ryan Coogler. And he will definitely be in Avengers: Infinity War was well. Chadwick Boseman, the actor behind Wakandan prince/superhero T'Challa, has posted a photo to Twitter that solidifies his involvement, and teases his start of production on the film. Take a look:
For those not in the know, the two chairs flanking T'Challa's belong to Scarlett Johansson's Black Widow and Chris Evans' Captain Wing-Tips himself. And then Boseman's caption makes what is up abundantly clear. From the looks of the background, they're shooting in some manner of jungle area. Maybe the Avengers take a quick jaunt to Wakanda in the new one? Either way, Black Panther will be up and about for the new adventure.