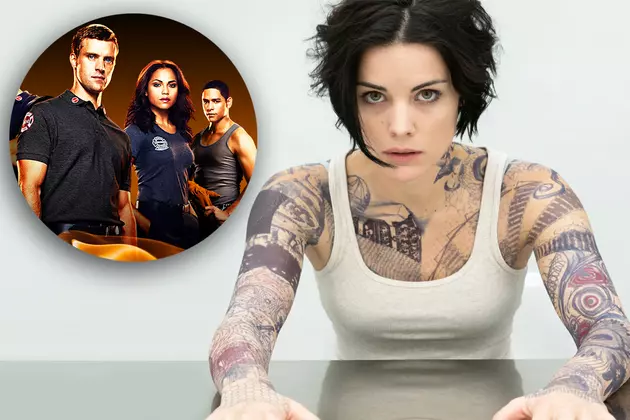 NBC Kicks Off 2015 Renewals With 'Blindspot,' 'Chicago' Dramas
NBC
It's been an unusual fall for broadcast TV, trimming orders without a single cancellation as of early November, but at last NBC has broken the seal on renewals. Not only will "Jaimie Alexander Naked in a Bag" drama Blindspot return for a second season, so too has NBC confirmed renewals for two of its major Chicago series.
Early Monday, NBC made its additional episode order for Blindspot official, confirming the first Season 2 renewal of the season. Said NBC of the order:
We are over the moon with the success of Blindspot, and want to thank our producers and amazing cast for creating one of the most riveting shows on television. We literally can't wait to see what the second season will bring.
I mean, they will, whatever your tolerance on the word "literally," but we digress. The network also took a Chicago press day opportunity to confirm that both Dick Wolf dramas Chicago Fire and Chicago P.D. would return for the 2016 season, though no such confirmation was given to as-yet un-premiered spinoff Chicago Med as of yet.
While Blindspot enters Season 2, Fire will burn for its fifth season, while P.D. will enter its fourth. Time certainly flies, but what should we expect from the next broadcast renewals?