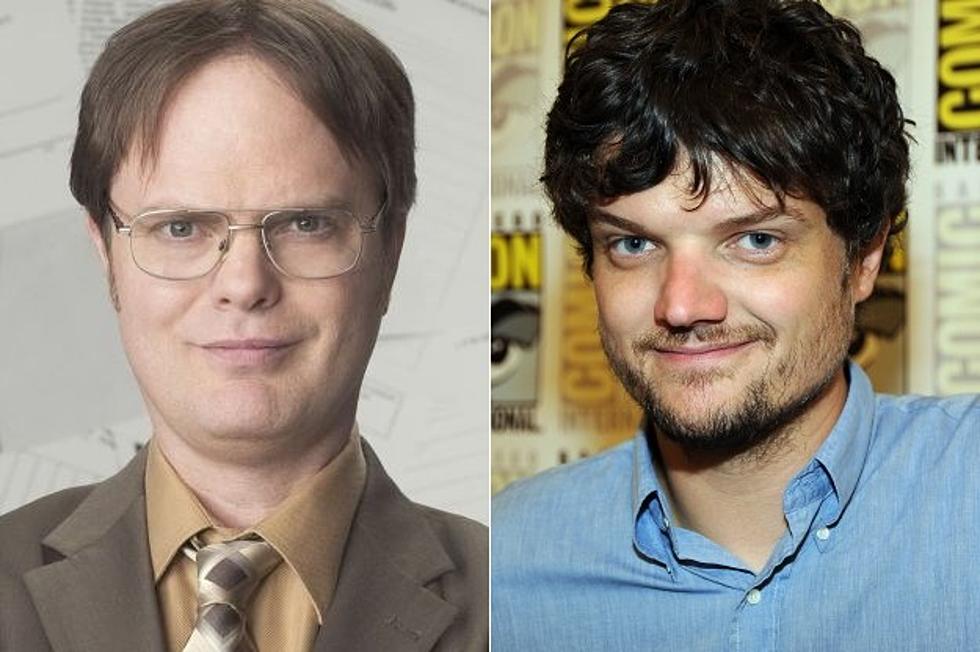 'Breaking Bad's Badger Sent To Live On 'The Farm'
While we're now deathly afraid for Matt Jones' lovable 'Breaking Bad' breakout Badger, 'The Office' spin-off 'The Farm' will trade crystal meth for beets in the casting of its latest series regular Matt Jones.  'The Farm' picked up quite a bit of steam this week in casting the various members of the Schrute clan, despite the fact that 'The Farm' isn't yet picked up to series.  Will Jones be the teenth that breaks NBC 's back?  And who will Badger Jones play?
The Hollywood Reporter has announced that frequent 'Breaking Bad' guest and sometime 'Community' star Matt Jones is the latest to join 'The Farm,' NBC's forthcoming Dwight Schrute spin-off of 'The Office.'  Jones, best known for his role as 'Breaking Bad's inept drug dealer Brandon "Badger" Mayhew, will take the role of Dwight Schrute's "mysterious" cousin Zeke.
The character will first appear in 'The Office' season 9 episode 'The Farm' as part of the spin-off's backdoor pilot, while Jones would become a series regular if NBC moves forward with 'The Farm.'  The Dwight Schrute-centric spin-off sees the paper salesman departing his salesman life at Dunder-Mifflin in order to recruit his estranged family in running a bed-and-breakfast bequeathed by their great aunt.
Jones joins the most recent casting of Thomas Middleditch as Dwight's younger brother Jeb, with sister Fanny cast earlier with 'Roswell's Majandra Delfino in the role.  Still yet to be cast is the role of Dwight's great-uncle Heinrich, along with any other previously unannounced family members.  In addition to his 'Breaking Bad' role, Jones has previously held guest spots on 'Community,' 'NCIS,' and 'Tron: Uprising.'
So, what do we say?  Does Matt Jones make the idea of a Dwight Schrute spin-off any more palatable?  Will you watch 'The Farm' if NBC goes through with the series?  Give us your thoughts on the new series in the comments below!