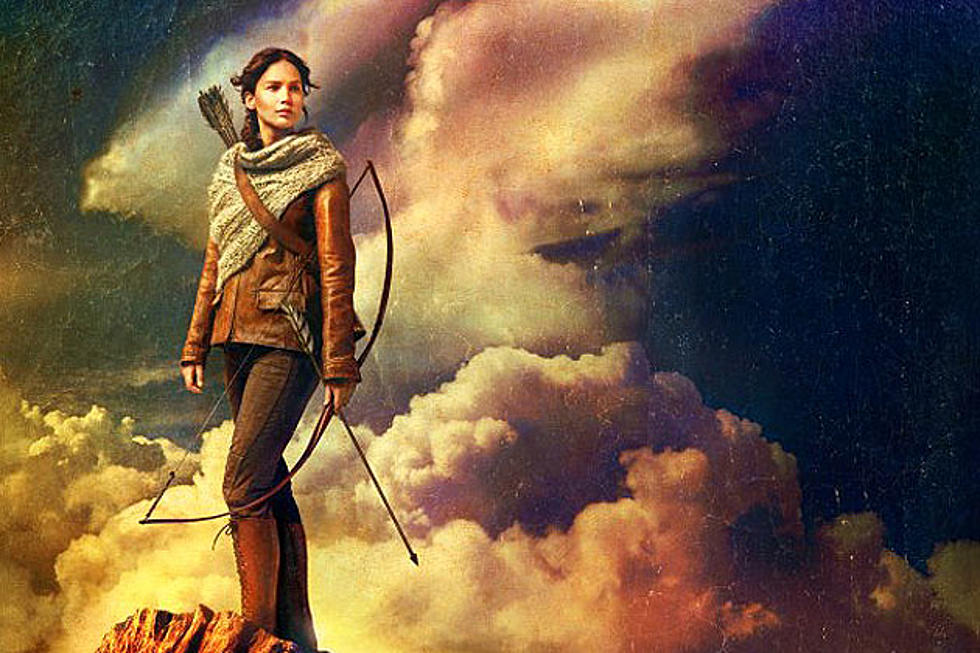 'Catching Fire' Poster: J-Law Rules the Arena!
Lionsgate
The new 'Catching Fire' poster finally gives us what we've all been craving, which is what the first trailer failed to deliver -- any look whatsoever at Ms. Everdeen back in action with her signature bow and arrows! While it doesn't offer up the more specific images we've been waiting for, we know Jennifer Lawrence's Katniss will conquer the arena just as she did the first 'Hunger Games'!
"The sun persists in rising, so I make myself stand." What an awesome tagline to accompany this brand-new 'Hunger Games: Catching Fire' poster, which debuted on Lionsgate's Instagram. The modern Young Adult genre's most famous archer surveys the new territory amidst a Mockingjay-shaped cloud, and we couldn't be more thrilled to see the sequel to last year's hit.
In 'Catching Fire,' Katniss and Peeta (Josh Hutcherson), though having both endured and emerged as Victors during the last Hunger Games, are going back in the arena as a new attempt by the government to do away with these troublemakers. This time, they're joined by previous champions -- Sam Claflin's Finnick, Jena Malone's Johanna, Jeffrey Wright's Beetee and Amanda Plummer's Wiress, to name a few -- who are all just as deadly as the pair.
'The Hunger Games: Catching Fire' hits theaters November 22. Check out the new poster below.