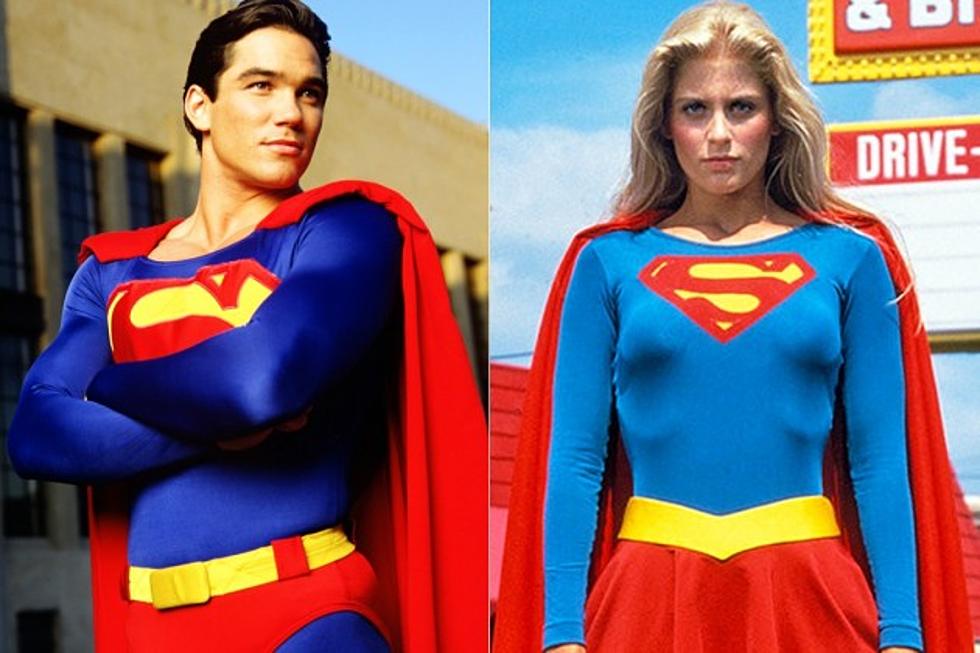 CBS 'Supergirl' Casts Dean Cain and Helen Slater in 'Top Secret' Roles
ABC / TriStar
Super, if not-particularly surprising news, everyone! CBS forthcoming Supergirl series has followed The Flash's lead in returning past franchise stars to the new edition, recruiting Lois & Clark star Dean Cain and original cinematic Supergirl Helen Slater for "top-secret" roles. Might the former Superman and Supergirl's characters be so easy to identify in CBS' rendition, however?
TVLine broke news of either's casting, though Cain and Slater's roles may not prove so obvious as The Flash incorporating original series star John Wesley Shipp as Barry's father. As we know, Nashville star Laura Benanti has already been cast in the role of Kara (Glee star Melissa Benoist)'s mother Alura Zor-El, leaving at least Slater's character more difficult to identify. If we presume the pair as Kryptonian, might we be looking at a new Lara and Jor-El, instead? Faora and Zod? Hmm…
Of course, this isn't the first time Cain and Slater have been brought into represent the Superman franchise's past, both having separately guest starred on Smallville years earlier. Cain played the role of immortal villain Curtis Knox (cough, Vandal Savage), while Slater popped up a bit more frequently as Clark's Kryptonian mother, Lara.
Based on the DC Comics character, the drama tells the story of Kara Zor-El, who was born on the planet Krypton, but escaped amid its destruction years ago. Since arriving on Earth, she's been hiding the powers she shares with her famous cousin Superman. But now, at age 24, she decides to embrace her superhuman abilities and be the hero she was always meant to be.
CBS' Supergirl is also looking to cast from Superman lore CatCo programmer (and Kara-crushing future Toyman) Winslow Schott, as well as the villainous Lumberjack and Kara's adopted family the Danvers. Arrow producer Greg Berlanti and No Ordinary Family's Ali Adler will write the script and executive produce, joined by CW superhero producer Andrew Kreisberg.
We're all-but confirmed to have Supergirl on CBS' fall schedule, but who might Dean Cain and Helen Slater be playing?