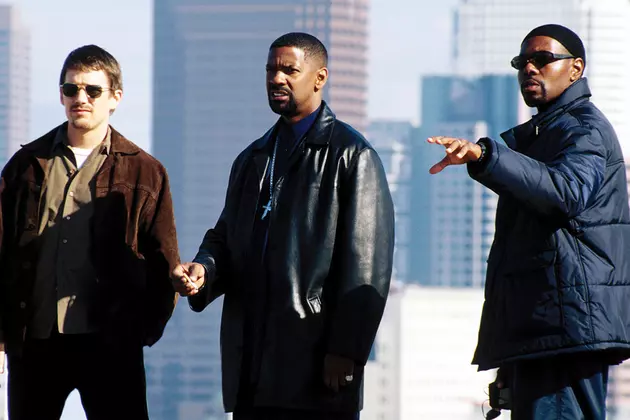 'Training Day' TV Series Loses Director Antoine Fuqua, Ethan Hawke
Warner Bros.
Most successful movie to TV adaptations have some foot in the original creative pool, and CBS' upcoming Training Day series followed the trend with director Antoine Fuqua, and possibly Ethan Hawke. Sadly, Fuqua has relinquished his role as director of the pilot outing, while negotiations with Hawke fell through, but why? Is Training Day already in trouble?
The series is set in modern L.A, picking up 15 years after the events of the Warner Bros. and Village Roadshow film. CBS' new Training Day will also reverse the ethnicities of Denzel Washington and Ethan Hawke's film pairing, following "an idealistic young African-American police officer appointed to an elite squad of the LAPD where he is partnered with a seasoned, morally ambiguous Caucasian detective."
The pilot has begun casting, so check out the original Training Day trailer below, and stay tuned for updates.