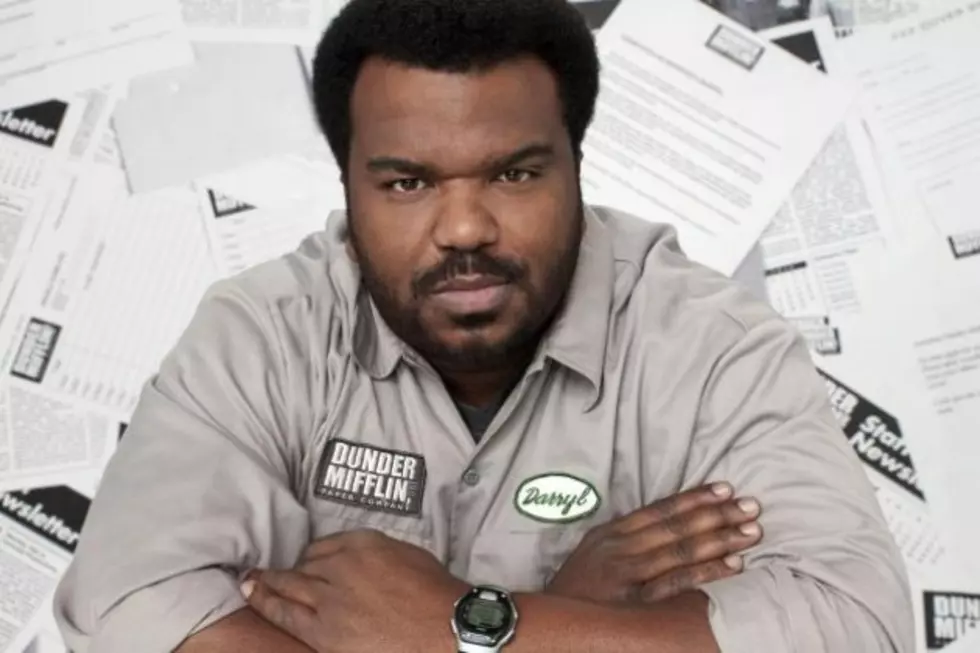 NBC Orders 'The Office' Star Craig Robinson's Middle School Pilot
NBC
There's no turning back on 'The Office's final season, which will close the doors on the long-running NBC comedy this May, supposedly without original star Steve Carell. Even so, don't expect the stars of the series to be out of work for long, particularly series staple Craig Robinson. NBC has officially opted to move Craig Robinson to the lead ordering a new pilot for fall 2013, executive produced by 'Office' creator Greg Daniels. Get the scoop on Craig Robinson's new series inside!
After 9 years as a supporting player on 'The Office,' Craig Robinson is finally going to sit in the big chair. NBC has officially ordered a single-camera comedy pilot from the 'Hot Tub Time Machine' star to be executive produced by 'The Office' co-creator and executive producer Greg Daniels, with Robinson in the lead role.
Written by 'The Office' supervising producer Owen Ellickson, the untitled new sitcom will see Robinson as a down-and-out musician, taking a new life as a music teacher in a big-city middle school that brings with it "teacher politics and the temptations of single moms."  Ellickson, Daniels, Deedle Dee's Tracy Katsky, 3 Arts' Howard Klein and Mark Schulman will executive produce, with Robinson himself serving as a producer.
Well, what say you?  Is it long overdue for Craig Robinson to get his moment in the sun? Tell is if you'll watch his new sitcom after 'The Office' ends this May!