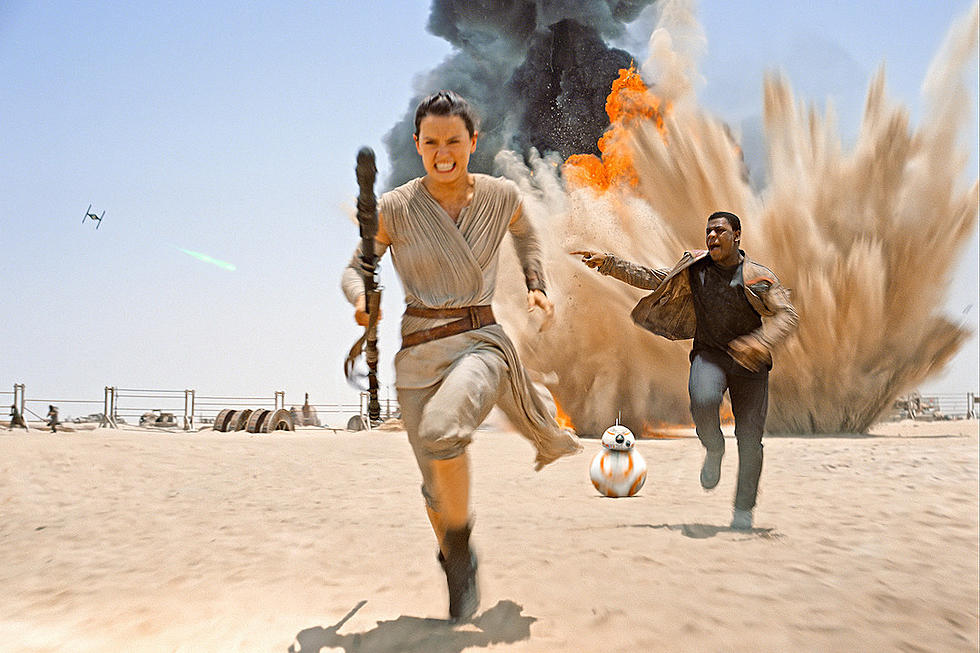 Daisy Ridley Says the 'Star Wars: Episode VIII' Script Is 'Very Good'
Lucasfilm
The release of Star Wars: The Force Awakens tomorrow (technically tonight if you bought your tickets early! Squee!) means a few things. It means that there is a new (live-action) Star Wars movie in theaters for the first time since 2005. It also means that all the secrets J.J. Abrams and his team have worked so hard to hide from the world will finally be out in the open (so it see it quick if you don't want to be accidentally spoiled, Homer Simpson-style). And it also means that you've got about four days before people stop talking about Episode VII and start talking about Episode VIII.
The film, which is being written and directed by Looper's Rian Johnson, isn't due in theaters until May of 2017. But according to one of its stars, Daisy Ridley, the film's screenplay is done. And not just done; but good! Here's the quote she gave Variety:
I have. It's very good; very good. Let's see "VII" first and then we'll talk about "VIII." [Laughs.]
I mean what is she going to say, "Yes, I read it and you know what? It's a piece of crap. I expected a lot more from Rian. He needs to step up his game!" Of course she's going to say it's good. Still, it's exciting to know that there's already a finished script sitting somewhere and that the development process is proceeding on pace for that all-important 2017 release. I would never dream of spoiling The Force Awakens for you guys (my review's here) but once you see it, you'll know exactly how I feel when I say I can't wait to see Episode VIII.
Star Wars: Episode VIII opens on May 26, 2017. On May 27, 2017 we'll hear from Ridley about the script for Episode IX.