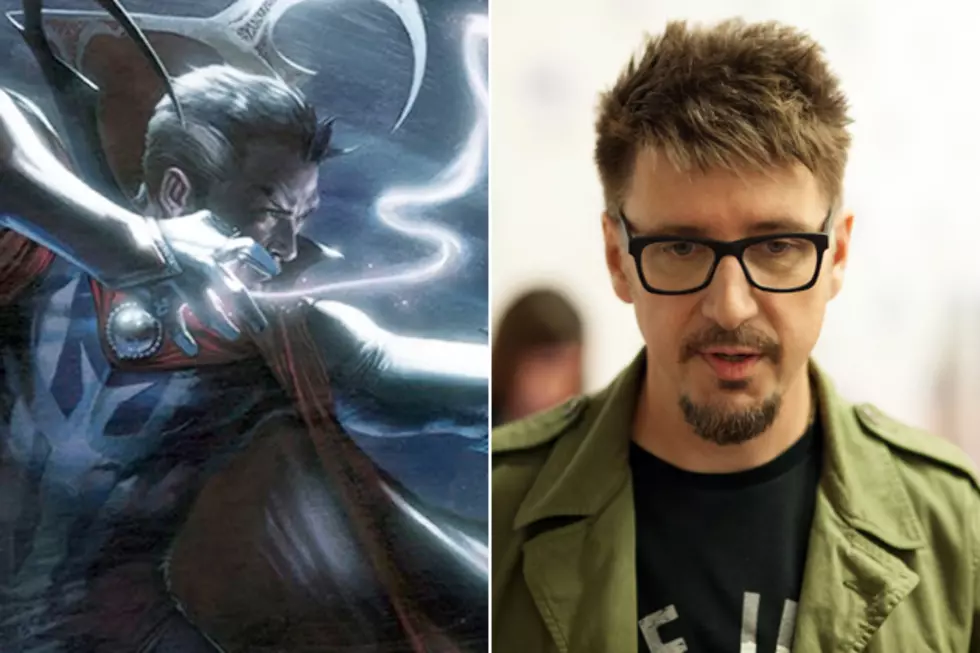 'Doctor Strange' Conjures 'Sinister' Director Scott Derrickson
Marvel/Getty Images
Marvel's 'Ant-Man' troubles are numerous and widely reported, but one of its other upcoming movies is still on track. The studio's worst kept secret, a 'Doctor Strange' movie, is closing in on Scott Derrickson to helm the Sorcerer Supreme in a solo adventure.
Variety first reported that Derrickson and Marvel were expected to close the deal, and the director himself took to Twitter to confirm the news of his involvement (see below). This wouldn't be Derrickson's first time at the mystical rodeo; the man previously directed such horror titles as 'The Exorcism of Emily Rose,' 'Sinister' and the upcoming 'Deliver Us From Evil,' the latter of which stars former Hulk Eric Bana as a New York policeman investing some serious demonic activities.
Marvel has always been excited about creating films based around properties a general audience has never seen before. While 'Guardians of the Galaxy' takes moviegoers to the farthest reaches of space and 'Ant-Man' will feature the size-shrinking superhero, 'Doctor Strange' will hone in on the mystic arts. Stephen Strange was known as a famous neurosurgeon who lost the use of his hands after an accident. In an attempt to find a cure, he travels to Tibet where he learns to wield and hone the mystic arts and become the Sorcerer Supreme, the world's protector against the supernatural. Marvel President Kevin Feige has described the film as "a Ditko/Kubrick/Miyazaki/The Matrix mind-trip," to give you some idea of what's in store.
Those of you who were watching 'Captain America: The Winter Soldier' closely should have noticed that Easter egg during the Cap's rooftop interrogation scene, in which Agent Sitwell name drops Stephen Strange. While no frontrunner for the leading role of the 'Doctor' has been revealed, one can be expected to be announced shortly. No release date has been revealed either, though Marvel has July 8, 2016, and May 5, 2017, reserved for untitled Marvel projects.
But first things first, let's get someone on 'Ant-Man'!