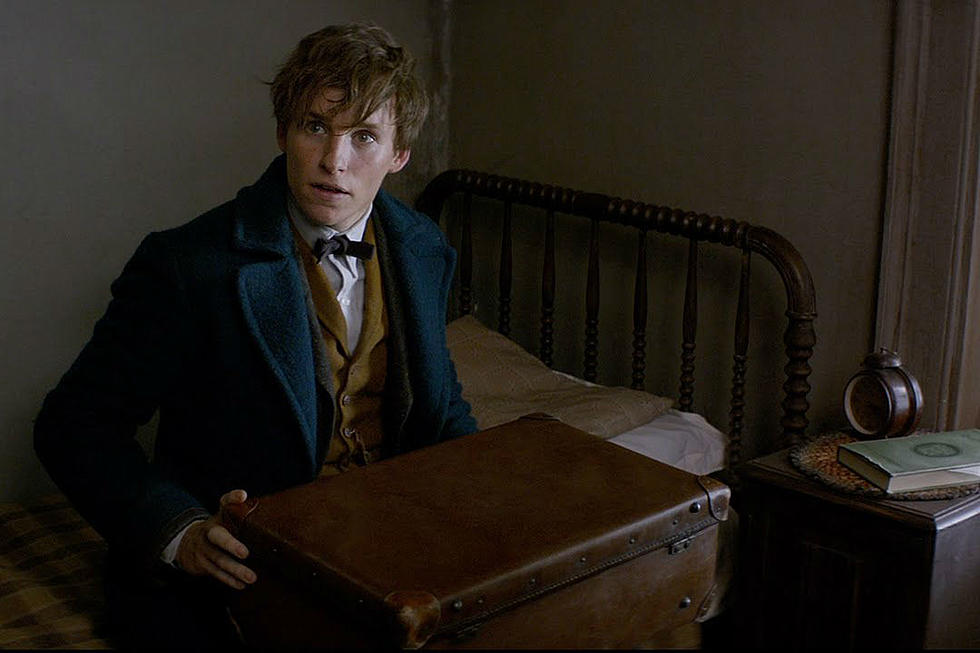 Newt Scamander's Past Will Come Back to Haunt Him in the 'Fantastic Beasts' Sequel
Warner Bros.
Fantastic Beasts and Where to Find Them made no secret of the fact that though it takes place an ocean and almost a century away, it's still deeply tied to the Harry Potter universe. Johnny Depp plays the dark wizard Grindelwald, the Voldemort before Voldemort, in this movie and its sequels, and director David Yates is already casting for Dumbledore for the sequel, who we know used to be Grindelwald's friend. Another character with close ties to Newt Scamander will appear in the Fantastic Beasts sequel, and bring the magizoologist's past back with them. (Be warned: SPOILERS for Fantastic Beasts are contained in the following paragraphs.)
During a scene in Fantastic Beasts, we learn a little bit about Newt's (Eddie Redmayne) past — specifically, his romantic history. While looking through his bigger-on-the-inside suitcase full of critters, Tina (Katherine Waterston) and Queenie Goldstein (Alison Sudol) stumble upon a photo of Zoe Kravitz (whom we knew was cast in the film, but not as who). Obviously he's not dating Zoe Kravitz, but she does play a former love interest of his, Leta Lestrange, and their relationship apparently didn't end well. And she's not going away anytime soon, as David Yates confirmed while talking to CinemaBlend:
Leta Lestrange comes into the second movie. She's quite complicated and damaged and confused and Newt is absolutely still in love with her, so she has a kind of power over him, and she, yeah, she's a kind of tragic figure, so we will see a bit more of her in the second movie.
If the name sounds a little familiar, it's because Leta shares a surname with Bellatrix Lestrange, the Voldemort-obsessed Death Eater and one of Harry Potter's primary foes. The Lestrange family is rivaled in size and scope only by the Blacks (who could also start popping up out of the woodwork as this series continues), and it sounds like we'll be getting deeper into Grindelwald's rise and fall and possibly Voldemort's origins in the next few films.
We definitely know that this means Newt Scamander will appear in the Fantastic Beasts sequel. It'll be interesting to see how his ex reacts to his budding romance with Tina, and how he deals with having Leta back in his life. It'll also be cool to see Zoe Kravitz in action in the wizarding world.
Fantastic Beasts and Where to Find Them is currently playing.