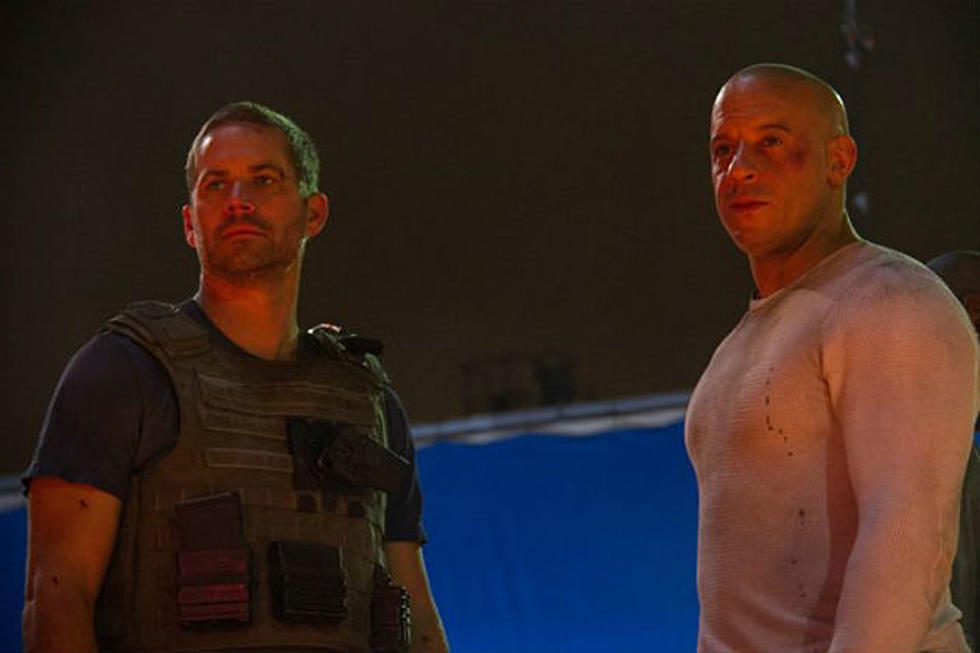 'Fast and Furious 7′ Moves to 2015
Universal/Vin Diesel, Facebook
Leave it to Vin Diesel to bring us all the breaking news this weekend. Yesterday, the actor posted a photo on Facebook of himself with a statue of Groot from 'Guardians of the Galaxy,' confirming what we already pretty much knew about his part in the film. Tonight, the actor brings us official word on the anticipated release date switch of 'Fast and Furious 7,' which has now sped into a 2015 slot. 
Following the tragic loss of Paul Walker just last month, it was unclear how Universal would proceed with their release of 'Fast and Furious 7.' The studio had been rushing to meet a 2014 release, which is part of the reason why director Justin Lin hopped off the franchise, replaced by 'Insidious' helmer James Wan.
Tonight, Vin Diesel took to his Facebook page -- as he often does to keep fans abreast of all the latest news in his world -- to let us know that 'Fast and Furious 7' has indeed been pushed back. Actually, it's been pushed back a bit farther than we thought: the new release date is April 10, 2015. Here's Diesel's full post, which followed the photo above:
The last scene we filmed together…

There was a unique sense of completion, of pride we shared… in the film we were [sic] now completing… the magic captured… and, in just how far we've come…

Fast and Furious 7 will be released…

April 10th 2015!

P.s. He'd want you to know first…
And that's it for now. It's still not entirely clear how they're handling Walker's part in the film, though with the major date change, we imagine some pretty big reshoots are happening. We'll keep you posted!