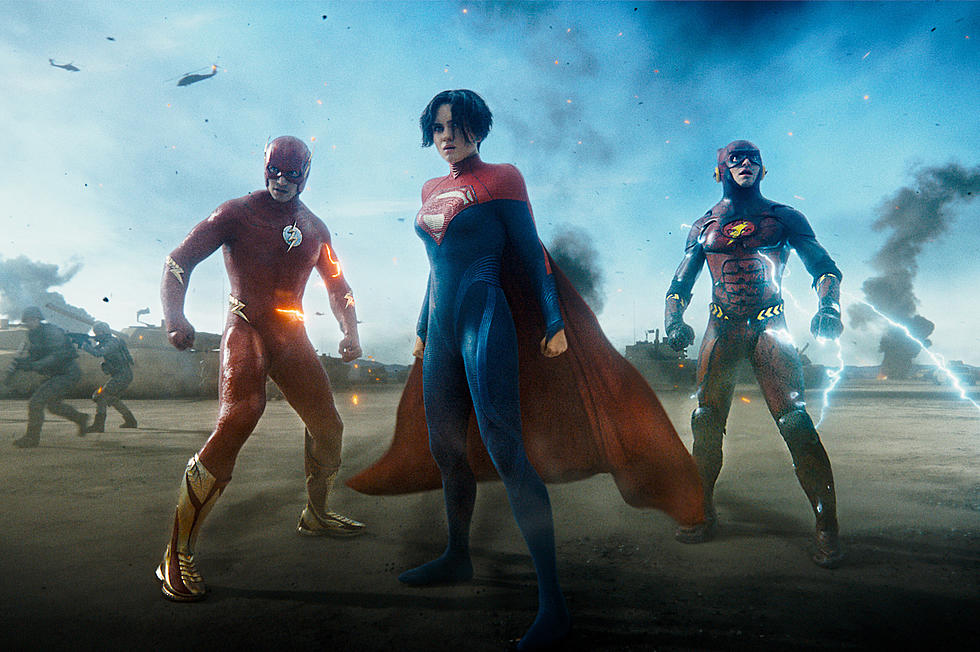 First 'Flash' Reviews Call It One of the Best DC Movies Ever
Warner Bros.
Even the Fastest Man Alive can take a long time getting somewhere.
The Flash movie was originally scheduled for release in March of 2018. It didn't ultimately make it into production until the summer of 2021. It still isn't due out in theaters until June — but the press at the CinemaCon event in Las Vegas this week got an early look at the film that DC Studios co-CEO James Gunn previously called "one of the greatest superhero movies ever made."
So, is it? Well, according to the critics and journalists assembled in Las Vegas for CinemaCon, The Flash actually was worth the wait — and Gunn may not have been overselling the film that much. (Maybe a little, but not that much. Look, he's allowed to oversell it a little, he's the CEO of the company.)
The first critics' tweet reviews use words like "great" and "super inventive" and call it one of the best DC movies ever — if not one of the best superhero movies in recent memory. And they heaped tons of praise on the cast, including Ezra Miller as the Flash, and particularly on Michael Keaton, who apparently delivers everything you could possibly want from his return as Batman.
Take a look at a selection of the first Flash reviews below:
READ MORE: Every DC Comics Film Adaptation, Ranked From Worst to Best
Here is the film's official synopsis:
Worlds collide in "The Flash" when Barry uses his superpowers to travel back in time in order to change the events of the past. But when his attempt to save his family inadvertently alters the future, Barry becomes trapped in a reality in which General Zod has returned, threatening annihilation, and there are no Super Heroes to turn to. That is, unless Barry can coax a very different Batman out of retirement and rescue an imprisoned Kryptonian… albeit not the one he's looking for. Ultimately, to save the world that he is in and return to the future that he knows, Barry's only hope is to race for his life. But will making the ultimate sacrifice be enough to reset the universe?
The Flash is scheduled to finally open in theaters on June 16.
DC Comics That Can't Become DC Movies
These popular DC Comics titles can never get their own DC movies. (Sorry.)