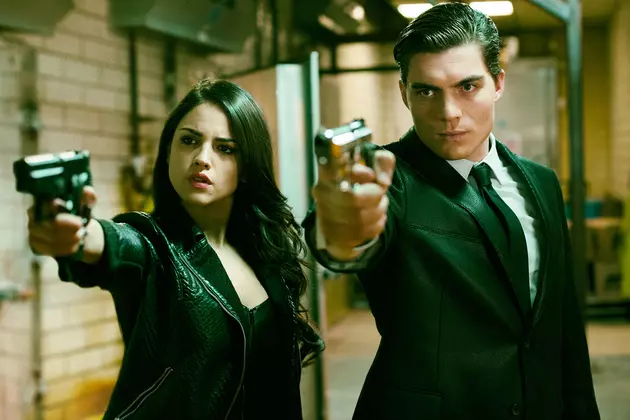 'From Dusk Till Dawn' Renewed for Season 3 at El Rey
El Rey
We haven't kept up very much with Robert Rodriguez's El Rey port of his and Quentin Tarantino's iconic From Dusk Till Dawn, even as it heads into a second season finale this week, but the bloodsuckers aren't going to be eating dust just yet. El Rey confirms a third season of the blood-soaked vampire drama will arrive in 2016, keeping the Gecko brothers in business.
El Rey declined to provide an episode number, though we at least know that the series will return for Season 3 next year. In the meantime, tomorrow will see the second season finale spotlighting Demi Lovato in a guest role, building up to a showdown with "the dark and sinister Lord Malvado and his lethal henchman The Regulator (Danny Trejo)."
Says executive producer Robert Rodriguez of the renewal:
I'm so friggin excited that we are moving forward with another season of 'From Dusk Till Dawn: the Series.' This show has a passionate following, and I just love making it and directing episodes. We have a killer cast and the characters have gotten even more layered and magnetic and I can't wait to take this story even further.
Renewing the show for a third season seemed only natural given the tremendous team involved, led of course by Robert Rodriguez, Carlos Coto, our stellar cast, and our fascinating 'Dusk' universe that is like a never-ending well for unique storytelling.
You can catch the finale tomorrow, but is From Dusk Till Dawn worth surviving to another sunrise?