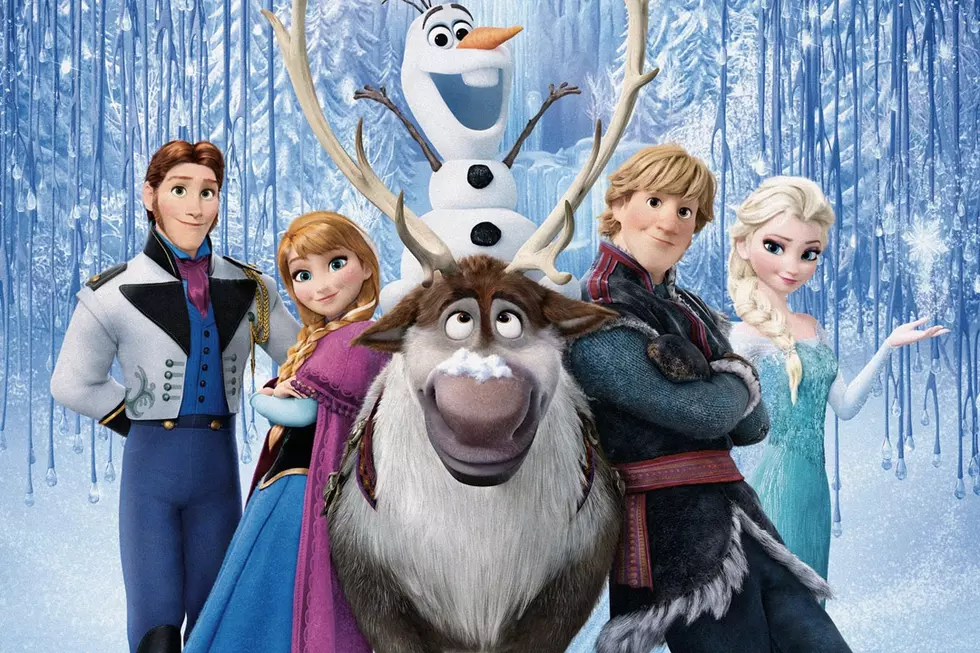 The 'Frozen' Musical Debuts Its Poster, Plus Seven Others That Were Rejected
Disney
Frozen is heading to Broadway, which comes as absolutely no surprise whatsoever. The Disney film remains one of the company's biggest releases ever, every kid knows at least the chorus of "Let It Go" by now, and I was just in Target today and they're still selling Anna and Elsa sippy cups. The musical is imminent, and as such it just debuted its stunning, chilly official poster.
According to The New York Times, the musical enlisted the help of advertising agency Serino Coyne and picked one poster, created by artist Olly Moss, out of over 100 other designs submitted by the company. Moss's poster features a giant snowflake on an icy blue background, with the image of Elsa, arm raised, within the structure's fractalized cutouts. And can you find those subtle sister silhouettes?
The Times also released seven other concepts for the poster that Andrew Flatt, Disney Theatrical's senior vice president for strategy, also liked, but ultimately didn't make the cut.
This one, for example, was cool-looking but too uninteresting. What is Elsa looking at? What emotion is that supposed to be?
This one, meanwhile, was too creepy. The ice queen is coming for you, children, if you don't finish your beets.
While this one was a little too cutesy. Also, it reminds one of Fargo.
This one just looked too weird and was a little too spoiler-y. Love melting a frozen heart, and all that.
This one could have been from a number of musicals if you just changed small things. Flatt pointed out if you took Elsa's braid away, this could just as easily be from The Sound of Music.
And, finally, this one, while very cool, was a little too sci-fi for a Broadway musical.
Frozen hits the stage spring 2018.