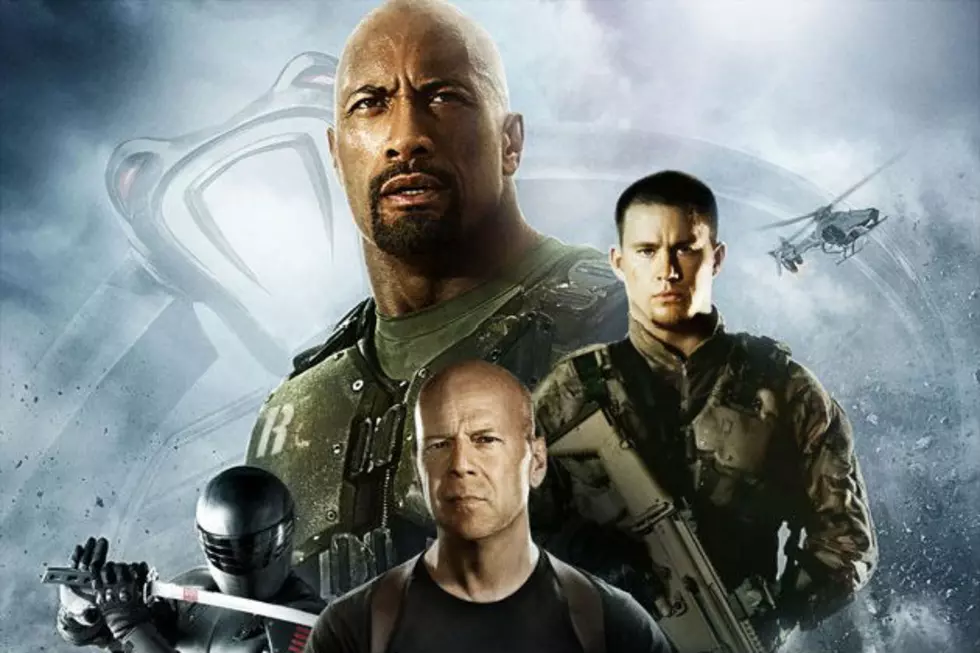 'G.I. Joe: Retaliation' Poster: The Joes Are Back and Now in 3D!
Paramount
Hey, remember when 'G.I. Joe: Retaliation' was going to come out a few months ago? The film was unceremoniously pushed back just weeks before its release date and is now set for release on March 27 (in 3D). To help remind you all about this 'G.I. Joe 2' we've got a brand new poster.
The 'G.I. Joe: Retaliation' poster debuted on Yahoo! Movies today, in case all of you forgot that this movie is still coming out. Yes, the film does indeed hit theaters on March 27, 2013 the result of a delay so the studio could post-convert the movie to 3D and hopefully boost international ticket sales. (And by the looks of this poster, they're calling it 'G.I. Joe 3D: Retaliation' but that can't be right. Can it?)
In this sequel to 'G.I. Joe: The Rise of Cobra,' the Joes fall victim to a set-up perpetrated by their very own government. The crew will have to contend with the sinister group Cobra as well as work to clear their name and uncover the truth behind the government betrayal.
This new poster is... well, it's underwhelming to say the least. With such a long delay for the film's release, you'd think they could come up with something more interesting than a 'Starship Troopers' rip-off.