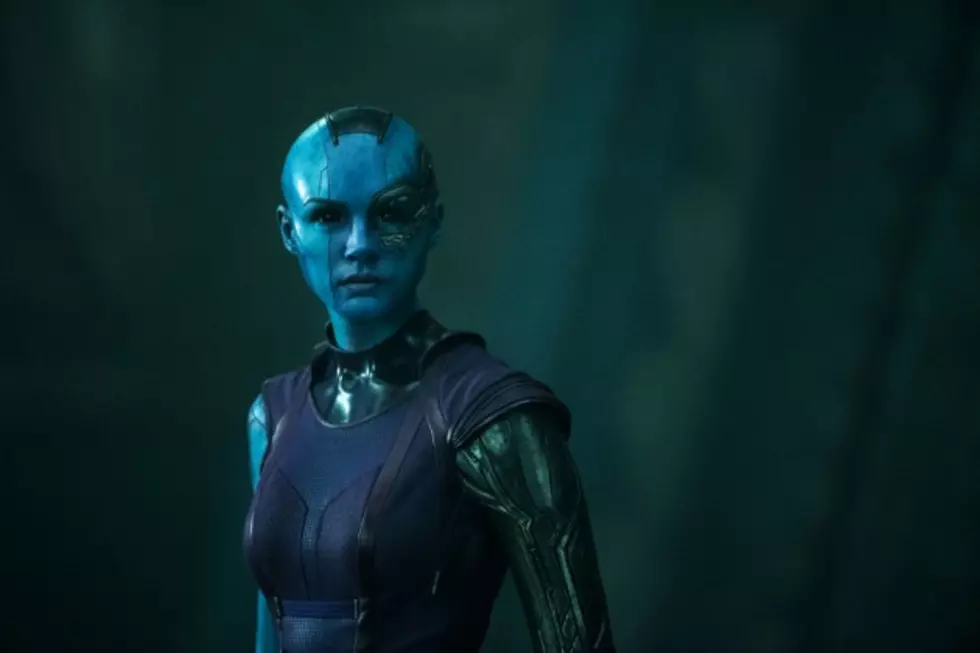 'Guardians of the Galaxy 2' Will Begin Filming in 2016, Karen Gillan's Nebula to Return
Marvel
James Gunn stays pretty active on social media and is as open as he can be with fans about his work on Guardians of the Galaxy, which goes against the typical secrecy of Marvel Studios. Then again, Guardians isn't your typical Marvel film — the superhero space opera was a bit risky for the studio, but the weird and wonderful film really hit a home run with fans and critics alike. Gunn is currently working on the script for the sequel, and as usual, he has a few updates to offer.
Using the new social media service Periscope (via Comic Book Movie), Gunn talked with fans about Guardians of the Galaxy 2, revealing that the film will begin shooting in February 2016 at Pinewood Studios in Atlanta. The first Guardians film shot in London, but with two more Star Wars films heading into production across the pond, Marvel has moved their projects over to the Atlanta studio. That probably won't affect the Guardians sequel much, as Gunn will likely rely heavily on the studio's sound stage.
Gunn also said that he's 70 pages into his script, adding that his pitch went over incredibly well with Marvel — previously, Gunn revealed that Marvel found his pitch very risky, but overall, the studio was okay with his crazy plan.
Furthermore, the director has confirmed the return of Karen Gillan as Nebula, the adopted sister of Zoe Saldana's Gamora. Last we saw Nebula, she had it out with Gamora in a great (if a little too-brief) action sequence, resulting in the loss of an arm. Gunn also says he may have an idea to bring Gillan back that won't involve the actress having to shave her head again.