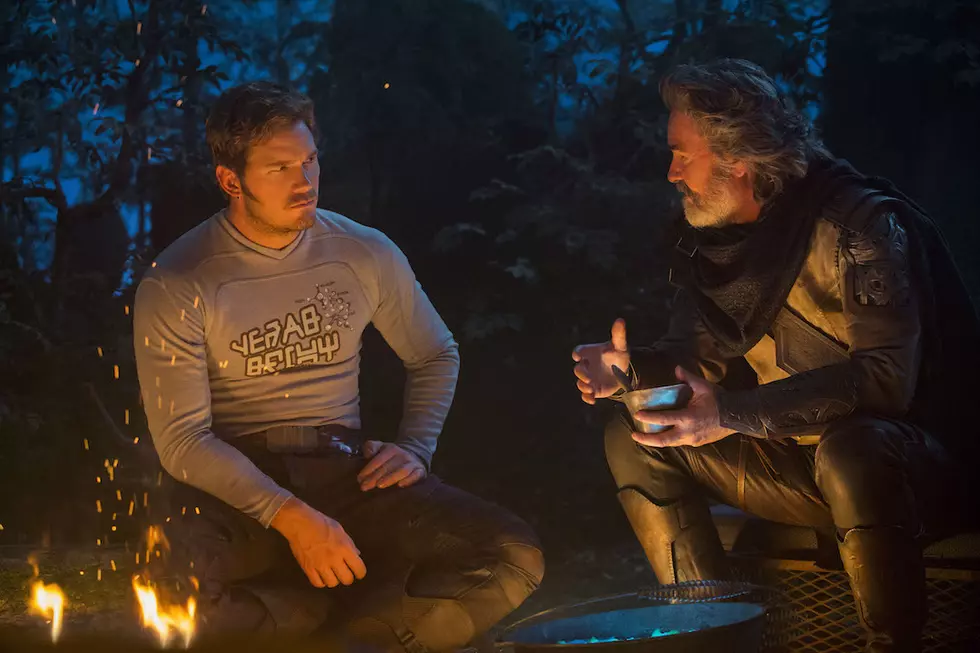 'Guardians of the Galaxy Vol. 2' Early Reviews: Strong Buzz for James Gunn's Sequel
Marvel
The first press screenings of Guardians of the Galaxy Vol. 2 took place in New York and Los Angeles last night. Full reviews are embargoed until next week, but members of the media were allowed to tweet their reactions, so we've got a slew of mini-reviews to share today.
The general consensus from the first people to see James Gunn's sequel is that it is a solid-to-very-good sequel in the mighty Marvel manner. If you're curious about my reaction, here it is:
For more than that, come back next week for my more-than-140-character review. You should know, though, that I was generally on the lower end of reactions to the film (and I say that having generally enjoyed it). Most of the tweets were even more enthusiastic than mine, though Dave Bautista and his Drax were a frequent source of praise. (Everyone loves Drax.) Here a few of the notable Guardians 2 tweets from last night:
There were a few reactions that were closer to mine, and even a couple that were more negative as well, including one from frequent ScreenCrush contributor Charles Bramesco, whose words are not unfair:
Of course, Charles also wrote that the "biggest net-gain addition to the film is Kurt Russell as a sentient planet that wants to f---. Seriously though, he plays a self-aware planet with the power to create matter so he makes himself a big beautiful dick. They discuss this."
They really do. In other words, it's not a total loss. Guardians of the Galaxy Vol. 2 opens in theaters on May 5. Get ready for a lots of Guardians and Marvel coverage between now and then.