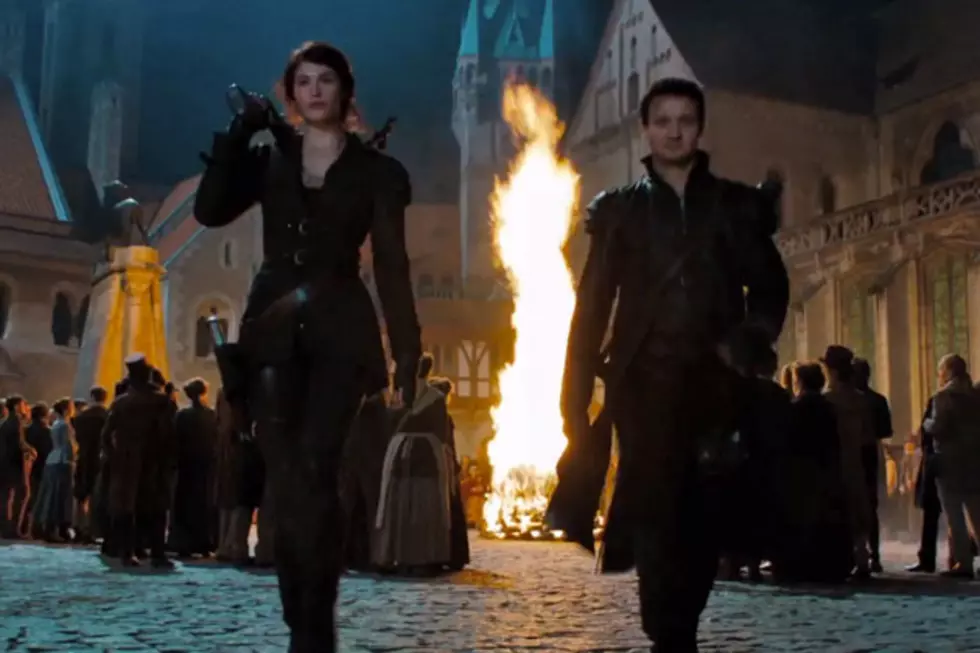 'Hansel & Gretel: Witch Hunters' Trailer — More Witchy Action Than Ever!
Paramount Pictures
Hollywood is kicking off a new slew of warped fairy tale movies with the Jeremy Renner- and Gemma Arterton-starring 'Hansel & Gretel: Witch Hunters.' For those that saw 'This is 40,' a new trailer of the two storybook children in action was attached to the previews, but being that it was a theater and all, it was a bit tame. So, get ready for the latest red-band version complete with NSFW blood and gore.
Collider debuted the new 'Hansel & Gretel: Witch Hunters' trailer last night, and although there's not a whole lot of new footage to be had, you'll be able to see some of the frightening (and some smokin' hot) witches the duo will have to battle in the film.
For those unfamiliar with the new take on the classic tale, Hansel and Gretel are now all grown up and 15 years after their first encounter with a witch, the brother-sister duo now travel the world killing off witches one by one. As seen in the trailer, some of these demonic sorcerers have insane speed, flight via broomstick, hideous transformative abilities, and some are just plain hot (like that nearly naked one coated in blue and white flame).
You can check out the latest 'Hansel & Gretel: Witch Hunters' trailer below, but just remember that it's red band, so no showing your boss!