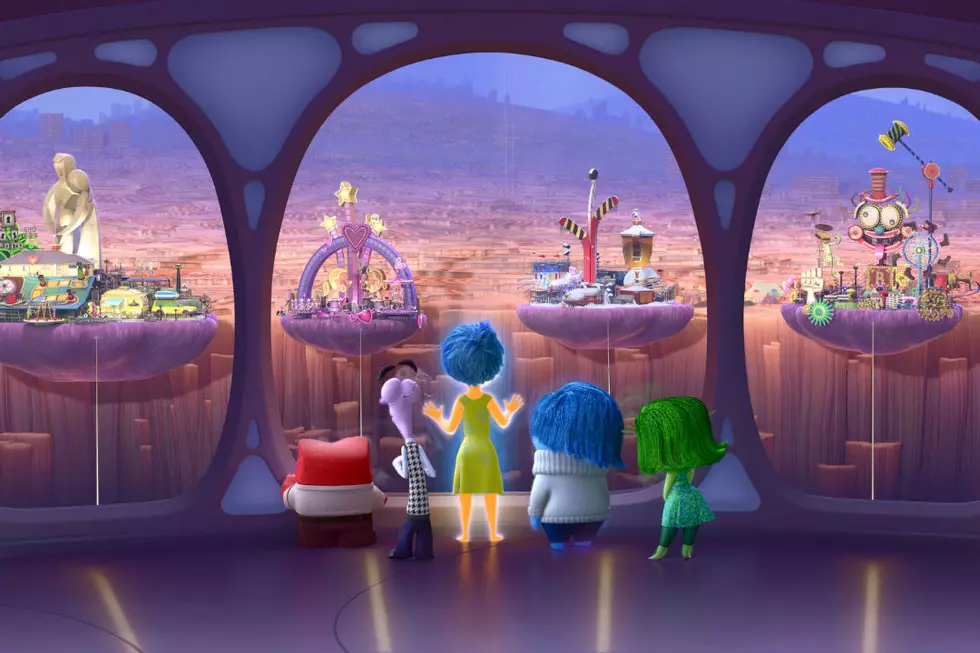 'Inside Out' Images and Concept Art Show Us How All Those Emotions Were Made
Pixar
Disney and Pixar's latest film, Inside Out, takes the concept of our wildly varying and vacillating emotions and brings them to brilliant life. Exploring the different feelings in our head and how each of them plays an integral role in our daily life, Inside Out promises to be a vivid adventure. New concept art and images have landed online, showing us just how the Pixar team worked their magic to capture each of these wonderful (and not so wonderful) feelings.
The two official stills show us the team of emotions inside the mind of 11-year-old Riley, as they look out on various stations inside of her head, as well as a nice close-up shot of anger totally blowing a fuse. Moving on, the concept art shows various stages of development for these emotional characters, from sketches to revisions to 3D renderings.
Inside Out follows Riley, a little girl whose parents make her move to a new town where she doesn't know anyone and feels isolated. The film takes us inside her mind, where her emotions are working together to help Riley cope with this difficult time. There's Joy (Amy Poehler), Disgust (Mindy Kaling), Fear (Bill Hader), Sadness (Phyllis Smith) and Anger (Lewis Black) — each one perfectly cast. We'll also get a peek inside the minds of Riley's parents, voiced by Kyle MacLachlan and Diane Lane.
Growing up can be a bumpy road, and it's no exception for Riley, who is uprooted from her Midwest life when her father starts a new job in San Francisco. Like all of us, Riley is guided by her emotions – Joy (Amy Poehler), Fear (Bill Hader), Anger (Lewis Black), Disgust (Mindy Kaling) and Sadness (Phyllis Smith). The emotions live in Headquarters, the control center inside Riley's mind, where they help advise her through everyday life. As Riley and her emotions struggle to adjust to a new life in San Francisco, turmoil ensues in Headquarters. Although Joy, Riley's main and most important emotion, tries to keep things positive, the emotions conflict on how best to navigate a new city, house and school.
Inside Out hits theaters on June 19.