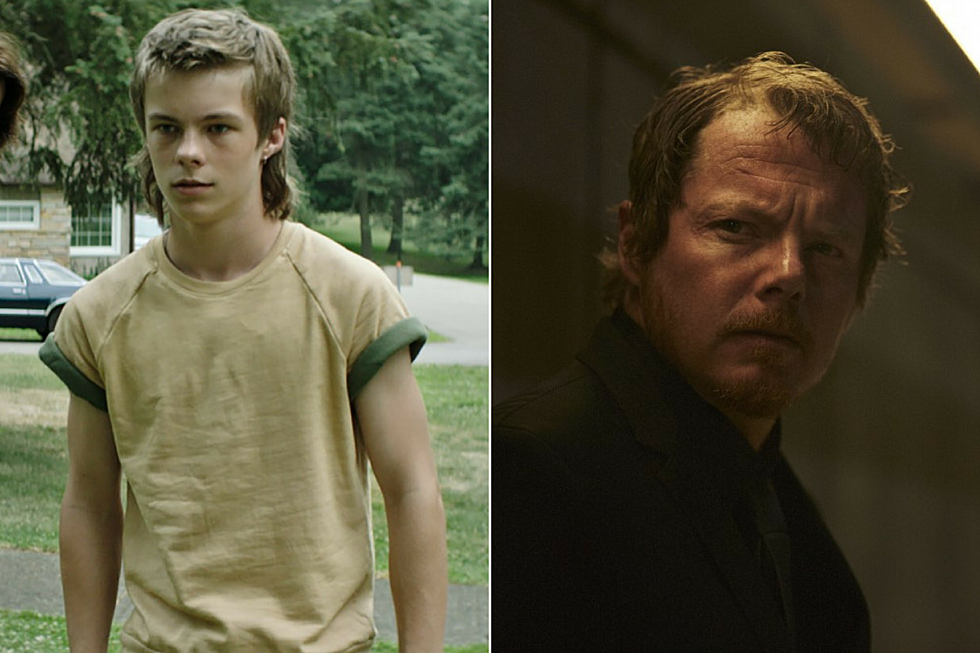 'IT: Chapter Two' Has Found Its Adult Henry Bowers and Bill's Wife Audra
New Line / Netflix
The adult cast for Andy Muschietti's IT: Chapter Two keeps rolling in. The sequel finally secured the adult Loser's Club with the final addition of the Old Spice guy as the older Mike Hanlon. And now the film has found two more actors for the adult Henry Bowers and Bill Denbrough's wife Audra.
In Muschietti's film, Nicholas Hamilton sported a mullet as the young bully who terrorized the Loser's Club. In the sequel, the grown-up Henry will be played by Teach Grant, known from Netflix's Altered Carbon and USA's Damnation. Although Hamilton's character was last seen falling down a well in Muschietti's film, he'll be back for an important role in the sequel. As Stephen King fans familiar with the novel and miniseries know, Henry was sent to a mental asylum as a kid when the police thought him responsible for Pennywise's murders. In the novel, years later – and spoiler alert if you rather be surprised – Pennywise helps the adult Henry escape the hospital and uses him to try to kill the Loser's Club.
According to Variety, the sequel has also cast Teeth star Jess Weixler as Audra Denbrough. In the miniseries, Audra, originally played by Olivia Hussey, is an actress and the wife of Bill (the adult version to be played by James McAvoy). She too is used by Pennywise – who isn't! – in the form of Beverly's abusive husband Tom Rogan, who will be played by Will Beinbrink, as bail to lure Bill.
Muschietti's sequel will also star Jessica Chastain as Beverly Marsh, Bill Hader as Richie Tozier, James Ransone as Eddie Kaspbrak, Jay Ryan as Ben Hanscom, Andy Bean as Stanley Uris, Isaiah Mustafa as Mike Hanlon, and Bill Skarsgard as Pennywise the Clown. Xavier Dolan was also recently added to the cast in a pivotal role for a particularly brutal scene. IT: Chapter Two arrives in theaters September 6, 2019.
Gallery – Horror Movie Sequels You Can Stream Right Now: