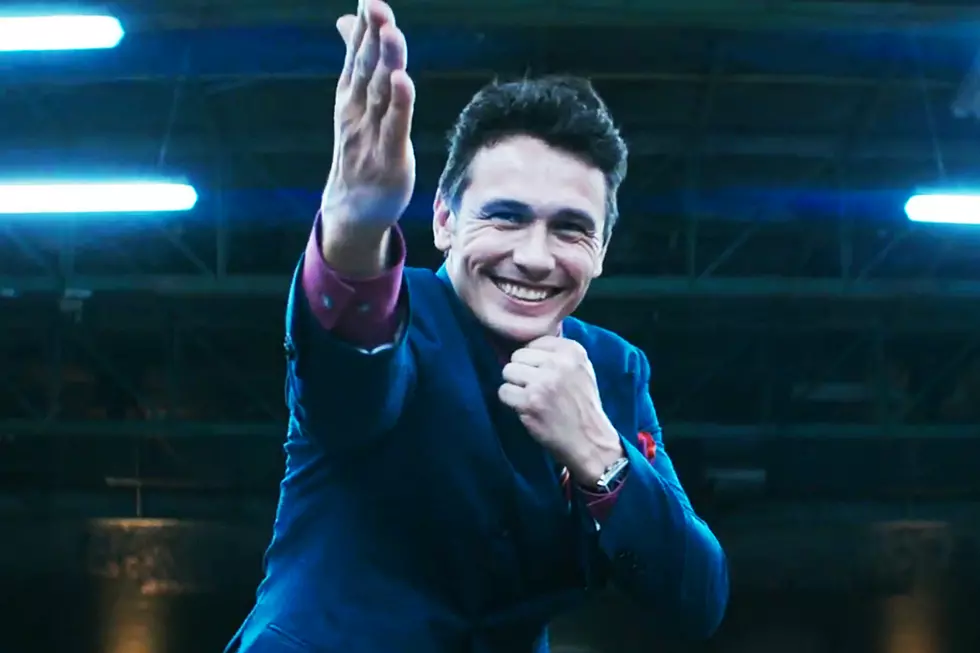 James Franco, Jack Reynor, and Zoe Kravitz Join Sci-Fi Thriller 'Kin'
Sony Pictures
Based on their short film "Bag Man," Kin will be directed by brothers Jonathan and Josh Baker, and has already signed on Dennis Quaid. According to The Hollywood Reporter, James Franco, Jack Reynor, and Zoe Kravitz have joined the cast of the sci-fi tale about an ex-con (Reynor) and his adopted brother who are on the run from nefarious beings. The brothers will have to escape a vengeful criminal played by Franco and find a mysterious weapon. Kravitz will play an ally who the brothers meet along the way, and Quaid will be their father.
This doesn't sound that similar to the plot of their short "Bag Man." Without revealing too much, it features a young boy who makes a strange journey into the countryside outside of Harlem, carrying a package. In an interview, the directors said they wanted to, "show our more dramatic side as directors. Coming from commercials, we wanted the complete opposite aesthetic:– a quiet, drawn out journey, with time to appreciate the subtleties along the way."
It's a slow burn for a short, but one that builds evenly and steadily to a rewarding conclusion that ties up all the loose ends. If the directors can replicate this phenomenon on the big screen, with a bigger scale, we might have our next great sleeper sci-fi hit.
You can watch Bag Man on Vimeo here.