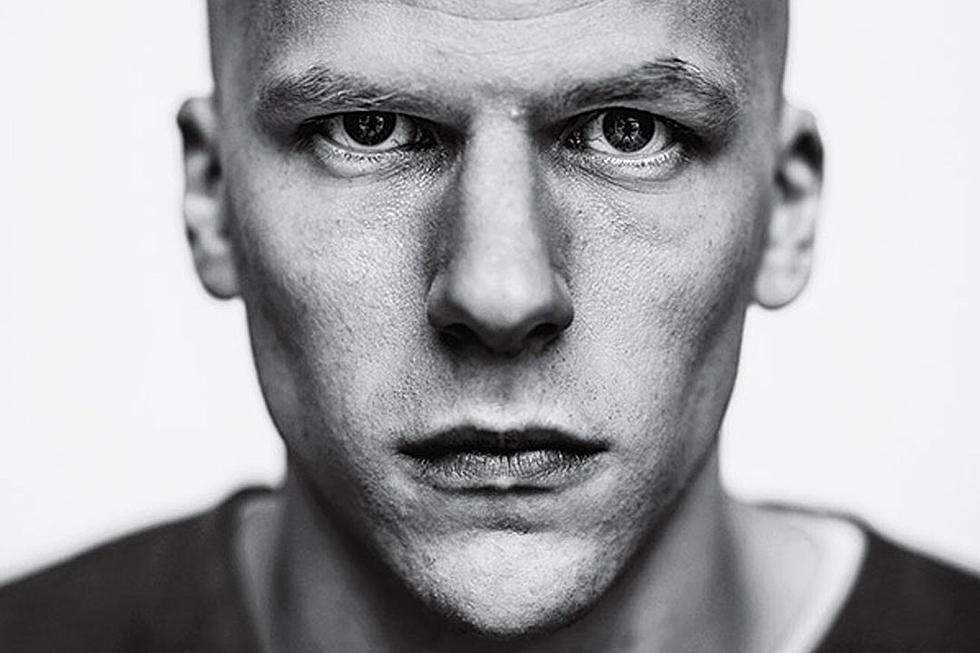 Jesse Eisenberg Still Doesn't Know If Lex Luthor Will Return For 'Justice League'
Warner Bros.
The following post contains SPOILERS for Batman vs. Superman.
When we last left Lex Luthor at the end of Batman vs. Superman, he was behind bars at a supermax prison in Metropolis, warning Batman that the "bell" had already been rung and strongly insinuating that another villain from another world was already on its way. With Lex in jail and another far more powerful villain set to challenge the to-be-assembled Justice League, will the CEO of LexCorp need to return for the two-part follow-up to Batman vs. Superman?
Jesse Eisenberg, the actor who brought Lex Luthor to life with mixed reactions across the internet, says he has no idea if Lex will return for the Justice League movies, odd considering they start filming in just two weeks. Even worse, he indicates that even director Zack Snyder isn't really sure what's going on with Lex Luthor.
"I don't know if they are so settled on where my character goes," Eisenberg told Business Insider when asked if he'll be returning for Justice League. Eisenberg did add that he hopes to "have another opportunity to work with these wonderful people" and that he would be "thrilled" to return if he was asked.
If it truly is Darkseid that is coming to wreak havoc on Earth in the Justice League movies, one of the most-powerful supervillains in the DC universe doesn't really need the help of a human. Yet, you don't introduce one of the most iconic DC villains (even if he is just a human) and dispatch him so quickly never to be heard from again.
Another possibility is that Eisenberg knows exactly what's going on, but that he can't yet confirm his involvement in future sequels because it gives away some level of spoiler that they don't yet want you to know about.
Eisenberg will be at the Cannes Film Festival in May to promote the new Woody Allen film Cafe Society and based on his choice of haircut, we may be able to get a better look at what type of role Lex Luthor has in the future of the DC Cinematic Universe.