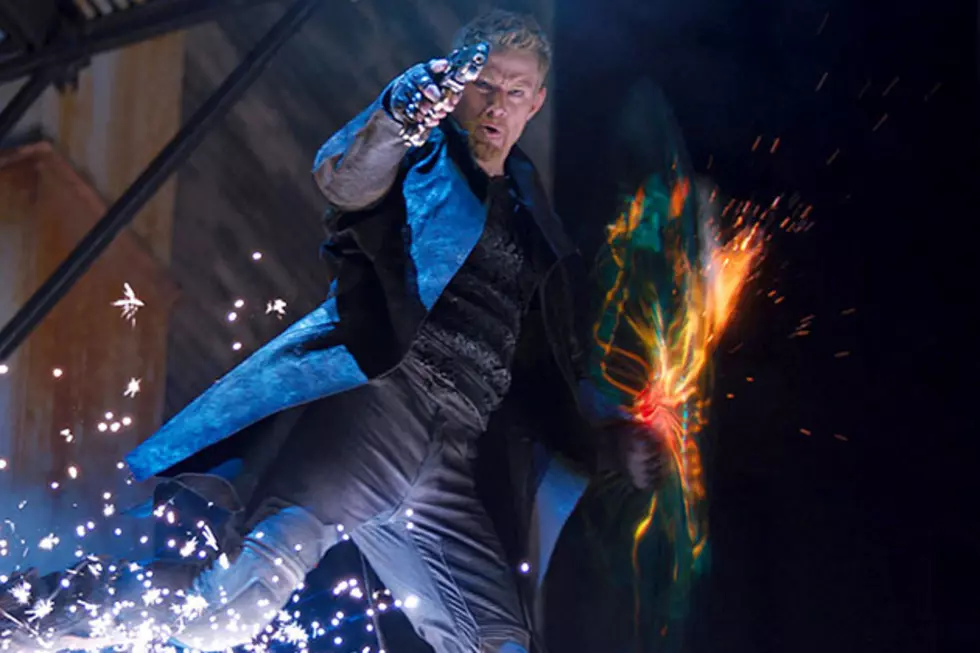 New 'Jupiter Ascending' Pic Reveals Channing Tatum's Lupine Warrior
Warner Bros.
Tatum stars opposite Mila Kunis, who portrays a seemingly regular janitor living in a visually astounding (a given trait from the Wachowskis) futuristic world but is fated for much greater things. We've already seen the two in action in the first trailer, which debuted back in December, but EW has just unveiled an official photo. A lupine Channing Tatum in mid-jump and mid-shootout brandishing a blazing shield? Sounds like a new desktop background.
From Warner Bros.' official plot synopsis:
From the streets of Chicago to the far-flung galaxies whirling through space, "Jupiter Ascending" tells the story of Jupiter Jones (Mila Kunis), who was born under a night sky, with signs predicting she was destined for great things. Now grown, Jupiter dreams of the stars but wakes up to the cold reality of a job cleaning other people's houses and an endless run of bad breaks. Only when Caine (Channing Tatum), a genetically engineered ex-military hunter, arrives on Earth to track her down does Jupiter begin to glimpse the fate that has been waiting for her all along—her genetic signature marks her as next in line for an extraordinary inheritance that could alter the balance of the cosmos.
'Jupiter Ascending' hits theaters this July 25, and you can check out the first official photo in hi-res below.