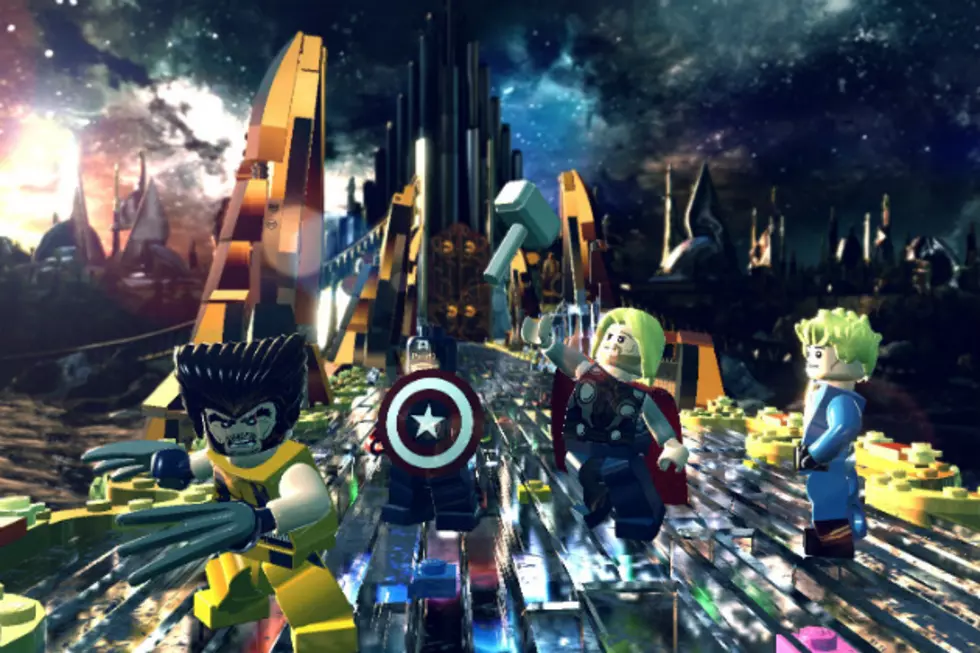 Lego Marvel Super Heroes Screenshots Take the Action to Asgard
TT Games
The latest batch of screenshots for the upcoming Lego adventure game, Lego Marvel Super Heroes, features the heroes taking to the streets of New York and the rainbow bridges of Asgard. 
As you can see from the screens, a lot of your favorite heroes from the Marvel universe make it onto the scene. They're mucking about on Thor's home turf, on a mission to take down The Destroyer, which is a big, bad armored foe controlled by Loki.
We'll get to join Captain America, Wolverine, Thor, and the Human Torch on this adventure when the game is released in autumn, but we'll see even more of them next week at E3 2013!
What are you looking forward to seeing from the game? Is it the large cast of characters? Or maybe the different locales that you'll recognize from the Marvel Cinematic Universe and other bits of comic book lore? Let us know in the comments below!