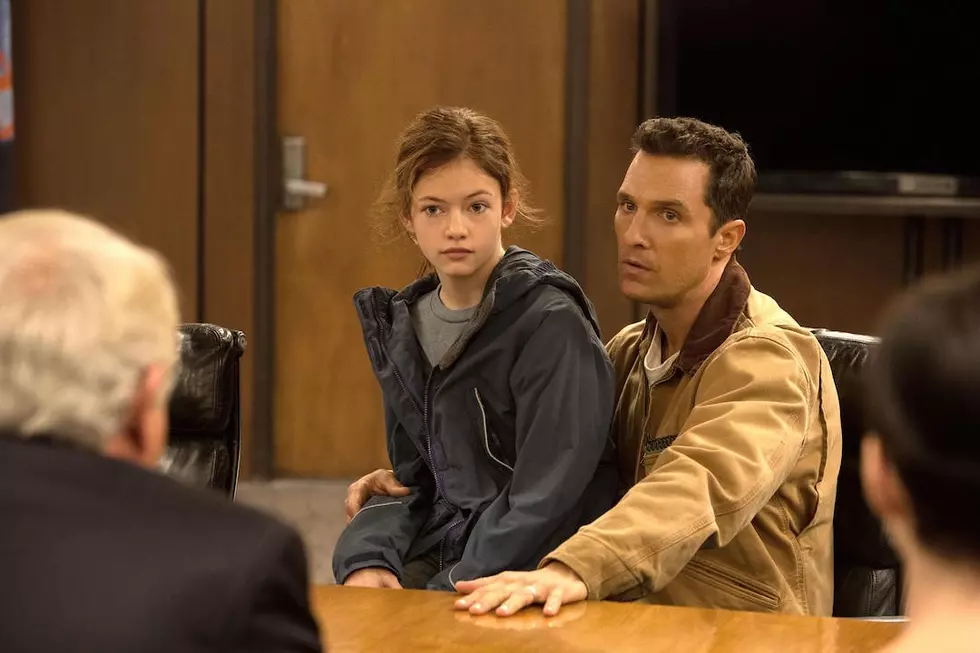 Mackenzie Foy of 'Interstellar' To Star In Disney's Live-Action 'The Nutcracker'
Paramount
Disney's The Nutcracker has finally found its young leading star.
Mackenzie Foy, best known as Mathew McConaughey's daughter in Christopher Nolan's Interstellar, will star in the upcoming live-action adaptation of the famous ballet, according to Variety. Foy will play Clara, the young girl in the Christmastime story who is pulled into a magical battle by her toy nutcracker. The film will also star Misty Copeland as the lead ballerina.
Titled The Nutcracker and the Four Realms, the film will be directed by Lasse Hallstrom (The Cider House Rules, What's Eating Gilbert Grape) with a script by Ashleigh Powell. The film is based on E.T.A. Hoffmann's 1816 story, which was adapted by Alexander Dumas and turned into a ballet composed by Pyotr Ilyich Tchaikovsky and choreographed by Marius Petipa and Lev Ivanov.
I've seen the ballet more times than I can count and it's the perfect story to get a live-action adaptation from Disney. There's gingerbread soldiers, Sugar Plum fairies, the evil Mouse King, and dancing snowflakes – plenty of fantastical characters and magic for the studio to play with.