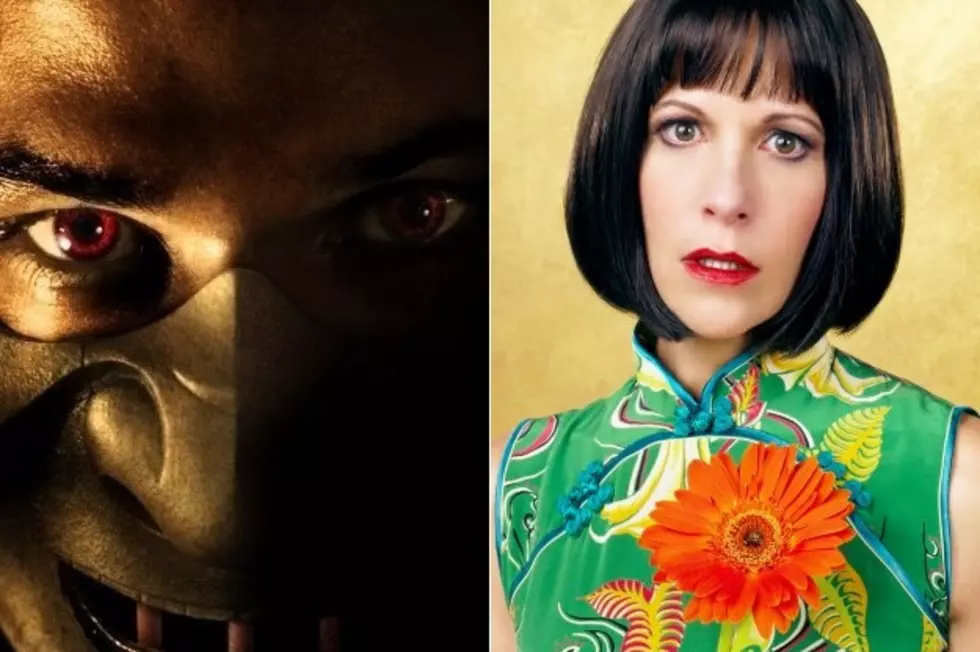 NBC's 'Hannibal' Casts 'Pushing Daisies' Vet, But As Whom?
MGM / ABC
'Pushing Daisies' creator Bryan Fuller might have needed a bit of comfort this week, after rumors flew that NBC was dropping his oft-questioned, but wholly intriguing 'Munsters' reboot 'Mockingbird Lane.'  And how better to comfort the man then by diving into new work and hanging out with friends?  That's why the latest addition to Fuller's forthcoming NBC adapation of 'Hannibal' might look familiar to fans of 'Pushing Daisies,' but who exactly will Ellen Greene be playing?
Earlier this month we were surprised to learn that NBC's 'Hannibal' helmer Bryan Fuller had cast yet another of his former series star (Chelan Simmons) for the new serial killer procedural, even reprising her character from the FOX series 'Wonderfalls!'  'Pushing Daisies' vet Ellen Greene is the latest to join the cast of 'Hannibal,' according to TVLine, but is she in for a similar reprisal?
Nope!  That might have been a little too weird.  Instead, Greene will take the recurring role of Mrs. Komeda, personal friend to Mads Mikkelsen's Hannibal Lecter, in addition to a novelist and member of Boston's cultural elite.
'Hannibal' also features Lara Jean Chorostecki as a female interpretation of 'Red Dragon' character Freddy Lounds, and Laurence Fishburne as Jack Crawford. Set in the early days of Will Graham and Lecter's partnership, Fuller's envisioned series is "a love story" told across at least seven seasons. He has also specified the likelihood that the third or so season would cover the story of Thomas Harris' novel 'Red Dragon.'
What say you?  Are you excited for Fuller's interpretation of 'Hannibal?'  Serve up your take in the comments!