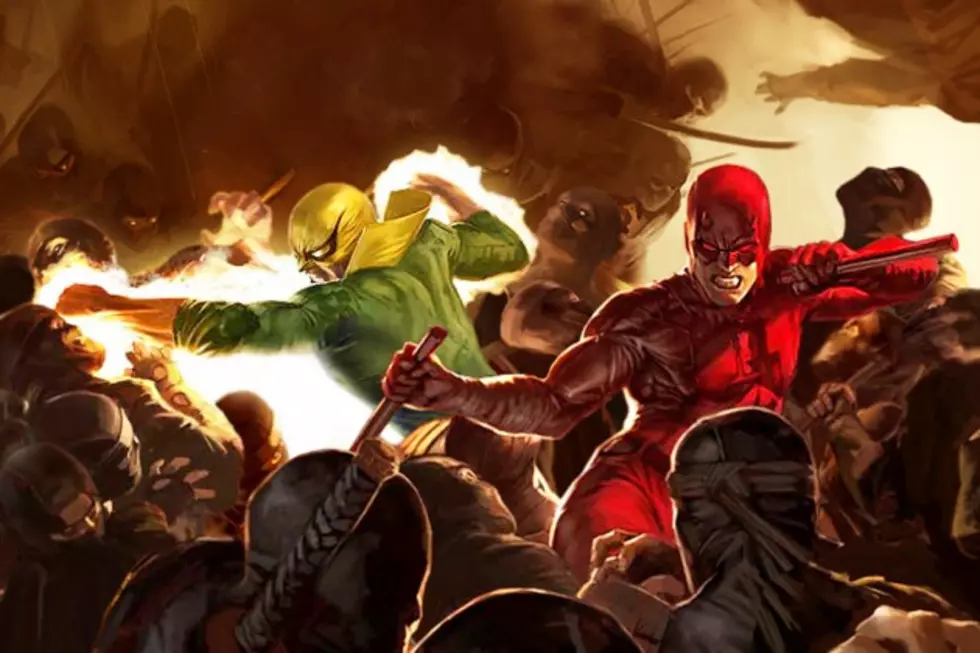 Netflix 'Daredevil' Boss Talks 'Iron Fist' Connections and Season 2 Possibilities
Marvel
A lengthy interview with IGN saw DeKnight understandably in the dark over whether Marvel or Netflix would order a second season of Daredevil to join the forthcoming Defenders series, though he stressed that they've at least kicked around multiple ideas. Delving further into Vanessa (Ayelet Zurer) ranked among the possibilities, as well as the appearance of a proper "Owl" in Leland Owlsley (Bob Gunton)'s son, though DeKnight played coy about a certain sniper with playing cards alluded to Bullseye, as well as Matt's Greek love interest in college.
In particular, DeKnight spoke of the many mystical connections and Iron Fist tie-ins that Daredevil set up, noting that any "post-credits" sequences weren't allowed, given the streaming service's next-episode binging format. DeKnight stressed that as the first Defenders series, easter egg options were limited, though certainly Madame Gao (Wai Ching Ho) and her mysterious origins might offer a clue:
Being the first show out of this 60 hour experiment that Marvel's doing, I wanted to lay some groundwork. Whether or not that grows into something bigger, we'll have to see as the other shows progress. But obviously the Steel Serpent [heroin logo], a nod to Iron Fist, and that world, which is coming up. I really wanted to try and weave in as much as I could the feel of the other shows. There's nothing I could really do at this point with Jessica Jones or Luke Cage, but with some of the Iron Fist mythology, it felt natural to be able to drop that in.

And there was a lot of talk on the Marvel side, "is it too early to start layering that in?" But I thought, [Madame Gao] is the perfect secondary character to do that with. You start to get little hints of it, when she tells Wilson Fisk how many languages she speaks, she says all of them. There's obviously something a little bit odd there, and then she gives Daredevil the old iron palm and sends him flying, and then her connection to the Steel Serpent, her saying her home was "much farther away than China." I actually got a tweet from Ed Brubaker after he finished watching it, and he said "Is Madame Gao Crane Mother?" I'm like, "I cant say anything!"
It's hard to say if Marvel will expand its Netflix deal for a Daredevil Season 2, but will we see mysticism and martial arts folded further into Iron Fist, or perhaps even the Defenders teamup? What other Daredevil bits could be explored in future Marvel series?