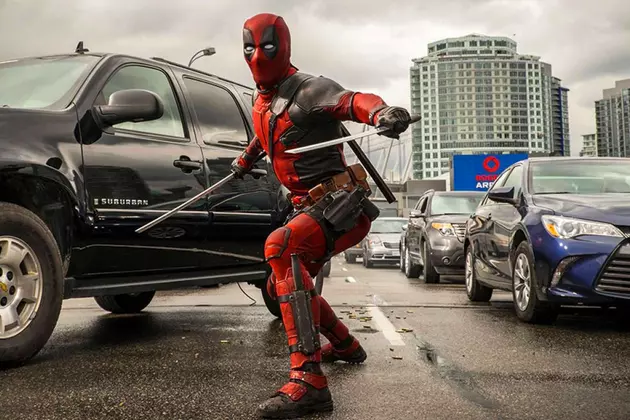 New 'Deadpool' Images Feature an Axe-Wielding Ajax, Buff Ryan Reynolds
20th Century Fox
The trailers for Deadpool have shown off the anti-superhero film's anti-superhero sense of humor, some interesting supporting characters boasting some enhanced abilities, lots of violence, plenty of one-liners, and even a few glimpses of X-Men pal Colossus. And while we've seen a bit of Ed Skrein's Ajax, we haven't seen much of the fighting that goes on between the big bad and the Merc With a Mouth.
Entertainment Weekly debuted two new images from Deadpool in a story on the upcoming film, featuring interviews with director Tim Miller, Reynolds and Skrein. We get a sneak peek of Ajax battling Deadpool, with the former wielding a formidable pair of axes and the latter toting his katana swords — named Bea and Arthur:
The fight takes place in a shipyard where, Skrein says, "Ryan's like Muhammad Ali, dancing around, whispering in my ear," adding, "And I'm George Foreman. Every blow is like a haymaker and I just want to take his head off."
You can also see a pre-operation Wade Wilson in the photo below, which looks like the kind of thing a teen girl might rip out of a magazine and put on her bedroom wall (okay, me. I would do this):
Although Reynolds looks quite ripped in the photo, the actor humbly admits, "Ed got yoked for the movie. I saw his arms and got pretty upset at myself for not working out harder." What a monster.