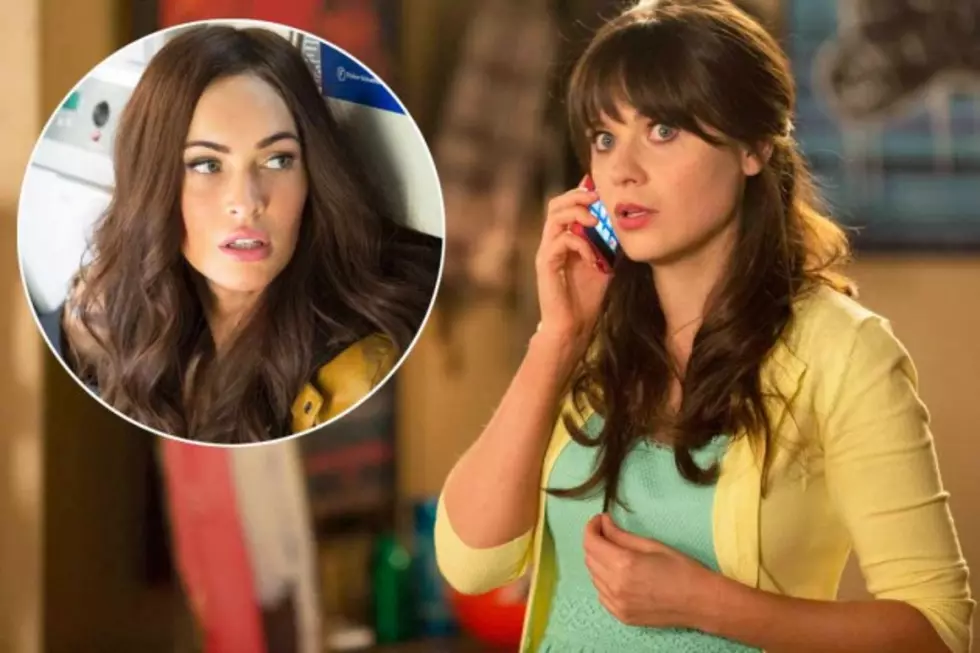 'New Girl' Subs Megan Fox to Replace Zooey Deschanel in Season 5
FOX / Paramount
You wouldn't be the only New Girl fan to have tuned out over the last few seasons, but it seems the once-adorkable Zooey Deschanel comedy will get a bit less quirky in Season 5 (!). Following news that the original manic-pixie-dream-girl would sit out a few episodes for her real-life pregnancy, New Girl Season 5 has made every Schmidt's dream come true in adding Megan Fox to the loft.
While New Girl actually filmed a bit of Season 5 early to work around Deschanel's pregnancy (rather than incorporate it into the show), we've learned that her character Jess will take a brief absence a few episodes into the season, sequestered by jury duty. In comes Megan Fox's "Reagan" to fill the role for at least a few installments, starting with episode 6 in January, her character described as a "gorgeous, straight-shooting pharmaceutical sales rep who comes to town on business and shakes things up in the loft."
Says executive producer Liz Meriwether of the (temporary) swap:
It's insane to me that such a gorgeous person can be so funny, but I guess we just all have to accept it. I've been a fan of her comedic skills since This is 40, and I'm so excited to have her on the show. We had Megan in mind when we wrote this part – she's the perfect person to come in and shake these guys up.