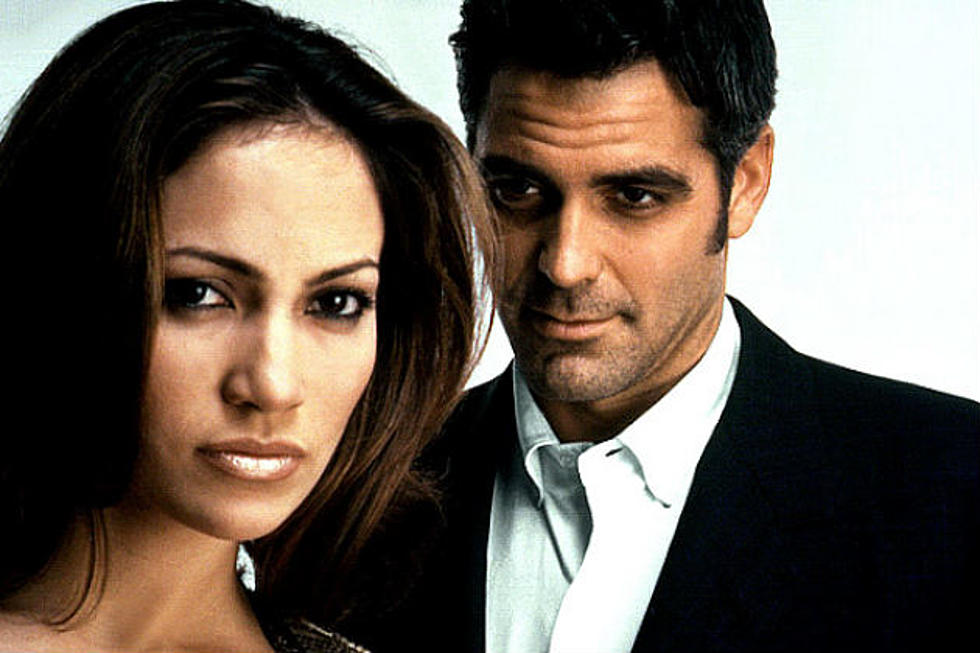 See the Cast of 'Out of Sight' Then and Now
Universal
In 1998, Steven Soderbergh released the crime comedy 'Out of Sight,' based on the Elmore Leonard novel of the same name. Starring George Clooney, Jennifer Lopez, and one heck of an ensemble cast, the film followed a bank robber as he's chased down by a U.S. Marshal and the two unwittingly fall for each other. While the film wasn't a huge success at the box office, it was a hit with critics and cinephiles alike, and has become a beloved classic. 16 years later, we revisit the cast and see what they're up to now.
George Clooney, Jack Foley
Then: George Clooney played Jack Foley, a bank robber who breaks out of prison, spends his ride out with a U.S. Marshal in the trunk of a car, and then accidentally falls for her when she chases after him. Clooney had previously appeared in 'From Dusk till Dawn' and played Batman in 'Batman and Robin.'
Now: Clooney went on to appear in Soderbergh's 'Ocean's Eleven' trilogy, and appeared in the Coen Brothers' films 'O Brother Where Art Thou' and 'Burn After Reading.' He moved into directing himself, helming and starring in the films 'Confessions of a Dangerous Mind,' 'Good Night, and Good Luck,' 'Leatherheads,' 'The Ides of March,' and most recently, 'The Monuments Men.' He also recently starred in 'Gravity' and can be seen next in Brad Bird's 'Tomorrowland.'
Jennifer Lopez, Karen Sisco
Then: Jennifer Lopez played U.S. Marshal Karen Sisco, sent to apprehend Jack Foley -- but is she tracking him down because she wants to catch him, or because she loves him? Lopez, a previous Fly Girl on 'In Living Color' and star of the film 'Selena,' was not the first choice for the role: Sandra Bullock was also considered and had great chemistry with Clooney. (Bullock would later go on to star in 'Gravity' with Clooney in 2013.)
Now: Lopez released her debut single in 1999, and has since released seven studio albums. She has appeared in the films 'The Cell,' 'The Wedding Planner,' 'Maid in Manhattan,' and 'The Back-up Plan.' She is a judge on 'American Idol,' and the executive producer of the ABC Family show 'The Fosters.' Lopez has recently appeared in the films 'What to Expect When You're Expecting' and 'Parker,' and can be seen next in the horror film 'The Boy Next Door.'
Ving Rhames, Buddy Bragg
Then: Ving Rhames played Buddy Bragg, Jack's right hand man and one of the guys who helps get him out of prison. Rhames was previously known for roles in 'Pulp Fiction' and 'Con Air.'
Now: Rhames also starred in the 'Mission: Impossible' films and in 'Entrapment,' 'Bringing out the Dead,' 'Undisputed,' and 'Dawn of the Dead.' He was the only actor from the 'Dawn of the Dead' remake to also appear in the unofficial sequel, 'Day of the Dead,' though he played a different character. More recently he's appeared in the films 'Death Race 2,' 'Piranha 3DD,' and 'Won't Back Down.'
Steve Zahn, Glenn Michaels
Then: Steve Zahn starred as Glenn Michaels, Jack's other friend who helps break him out of prison and get him to the suburbs of Detroit. Zahn had previously broken out with roles in 'Reality Bites,' 'That Thing You Do,' and 'The Object of My Affection.'
Now: Zahn went on to prove his diversity with roles in 'Happy, Texas,' 'Saving Silverman,' Rescue Dawn,' 'Sunshine Cleaning,' and 'A Perfect Getaway.' He's also appeared in the 'Diary of a Wimpy Kid' films, and you may have recently seen him in 'Dallas Buyers Club' or 'Knights of Badassdom.' Zahn stars on the HBO series 'Treme' and on the upcoming ABC series 'Mind Games.'
Don Cheadle, Maurice Miller
Then: Don Cheadle played Maurice Miller, a criminal who plans on hitting up the same mansion as Jack and his pals and interfering with their heist. Cheadle had gained notice the previous year for his role in 'Boogie Nights.'
Now: Cheadle went on to star in Soderbergh's 'Ocean's Eleven' trilogy with George Clooney, and has appeared in the films 'Hotel Rwanda,' 'Crash,' and 'Reign Over Me.' He stars on the Showtime series 'House of Lies,' and plays Lt. Col. James "Rhodey" Rhodes in the second and third 'Iron Man' films, as well as the upcoming 'Avengers: Age of Ultron.'
Albert Brooks, Richard Ripley
Then: Albert Brooks played Richard Ripley, a no-good businessman who told Jack about a stash of diamonds in his home in Detroit years ago when they were both in prison together. Brooks was previously known for roles in 'Broadcast News' and 'Terms of Endearment.'
Now: Brooks became more selective with his roles, appearing in less films and television shows after that. He voiced Marlin in Pixar's 'Finding Nemo,' and lent his voice to several episodes of 'The Simpsons' as well as 'The Simpsons Movie.' Brooks has recently appeared in the films 'Drive' and 'This Is 40,' and can be seen next in 'A Most Violent Year' and reprising his voice role in 'Finding Dory.'
Luis Guzman, Chino
Then: Luis Guzman played Chino, one of the fellow inmates at the prison where Jack spends time. Guzman had previously appeared in 'Boogie Nights' with Don Cheadle.
Now: Guzman went on to star in Soderbergh's 'The Limey' and 'Traffic,' and reunited with his 'Boogie Nights' director Paul Thomas Anderson for 'Magnolia' and 'Punch-Drunk Love.' He's also appeared in 'Anger Management,' 'Waiting,' and 'Yes Man.' He's more recently appeared in the films 'The Last Stand' and 'We're the Millers.'
Catherine Keener, Adele
Then: Catherine Keener played Adele, Karen Sisco's eccentric friend. Keener was an emerging actress at the time who had previously appeared in 'Thelma and Louise' and 'Boys.'
Now: Keener went on to appear in the Spike Jonze films 'Being John Malkovich,' 'Adaptation,' and 'Where the Wild Things Are.' She's also starred in 'The 40 Year Old Virgin,' 'Capote,' 'Synecdoche, New York,' and 'Cyrus,' and has appeared in three films with the late Philip Seymour Hoffman. More recently, Keener starred in 'Enough Said' and 'Captain Phillips,' and can be seen next in 'War Story.'
Michael Keaton, Ray Nicolette
Then: Michael Keaton made an appearance as Ray Nicolette, an A.T.F. agent and friend of the Sisco family. Keaton also played Ray Nicolette in Quentin Tarantino's 'Jackie Brown,' which was also based on an Elmore Leonard novel which takes place in the same universe -- but since Miramax held the rights to the character, Tarantino had to negotiate a special deal to allow Universal to use the character and Keaton, thus his appearance was uncredited.
Now: Keaton has since appeared in 'White Noise' and 'The Other Guys' and lent his voice to Pixar's 'Cars' and 'Toy Story 3.' Recent he starred in Larry David's HBO film 'Clear History' and in the 'RoboCop' remake, which is in theaters now. You can see him next in 'Need for Speed' and 'Birdman,' and he's rumored to reprise his role for Tim Burton's 'Beetlejuice 2.'