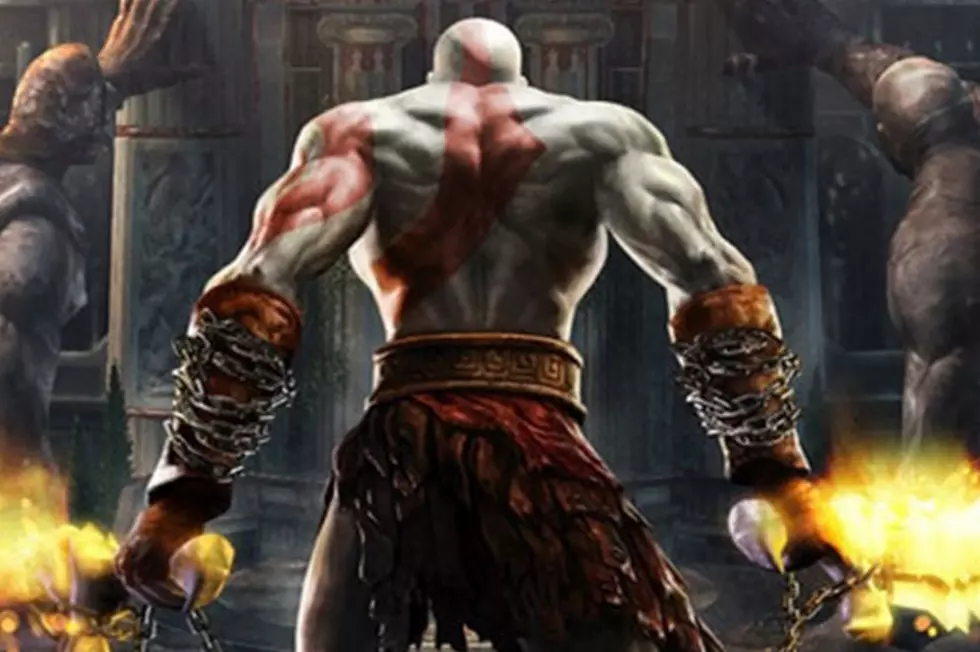 'Pacific Rim' Writers Could Bring Sony's 'God of War' to the Big Screen
'God of War' is one of the most popular franchises on the Playstation gaming system. The story of Kratos and his long standing battle against the gods of Olympus is awesome and a lot of fun to play. And now it looks as if the big screen adaptation that has been talked about for years is finally going to happen.
The series of games, launched in 2005, feature the Spartan warrior going up against a slew of mythological creatures, including Medusa, Cyclops and even Zeus himself, who has a real problem with the bald bad guy who slays any and everything in his path. The games themselves are extremely violent, with nudity and blood as one of its main selling points (at least for us).
While no director has been attached, it's safe to say that this Atlas Entertainment production is going to need a big budget to bring this game to life. And who would star as Kratos? Right now we've got The Rock as the frontrunner. Who would you cast?