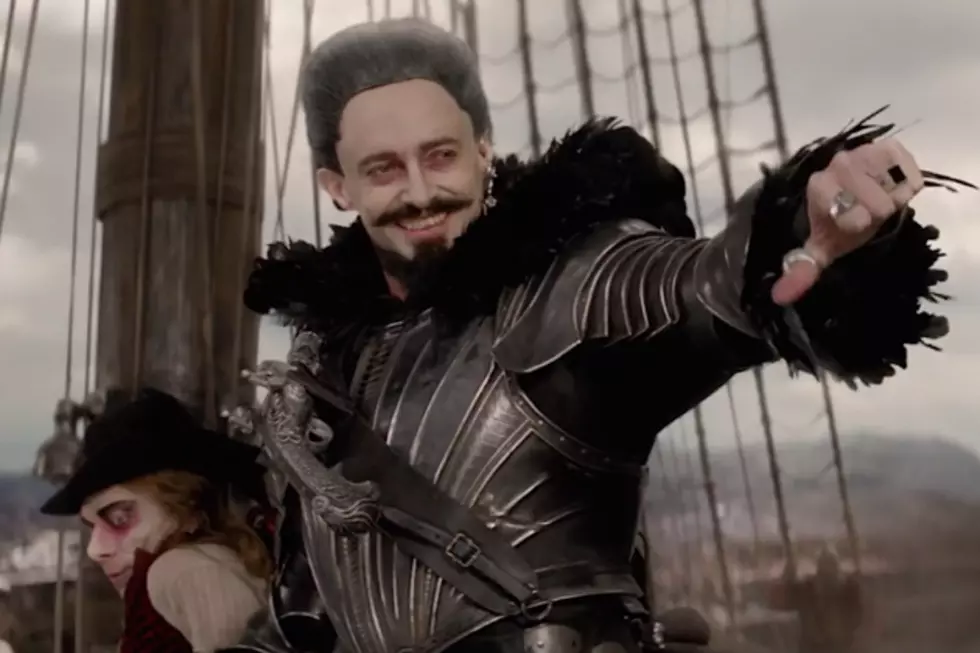 'Pan' Trailer: Hugh Jackman (and His Hair) Welcomes You to Neverland
Warner Bros.
In case you had forgotten, there's a new Peter Pan origin story hitting theaters this year, in which Hugh Jackman sports a questionable hair piece and even more questionable facial hair. To remind you, Warner Bros. has released a new trailer for the upcoming Pan, which comes from the beloved Joe Wright, the director of some movies you really enjoy, like Hanna and Atonement.
Jackman posted the new trailer on his Instagram page:
And, as the caption suggests, the trailer is very much a platform for Hugh Jackman's Blackbeard (more like Blackgoatee) to welcome you to Neverland. Pan introduces newcomer Levi Miller as a young Peter Pan alongside Garrett Hedlund's pre-evil Captain Hook, and Rooney Mara's Tiger Lily.
Offering a new take on the origin of the classic characters created by J.M. Barrie, the action adventure follows the story of an orphan who is spirited away to the magical Neverland. There, he finds both fun and dangers, and ultimately discovers his destiny—to become the hero who will be forever known as Peter Pan.
So far, what we've seen from the film hasn't exactly inspired confidence, but with Wright at the helm, we're harboring a Tinkerbell-sized glimmer of hope (okay, maybe a bit bigger than that) that this film will surprise us in the best of ways.