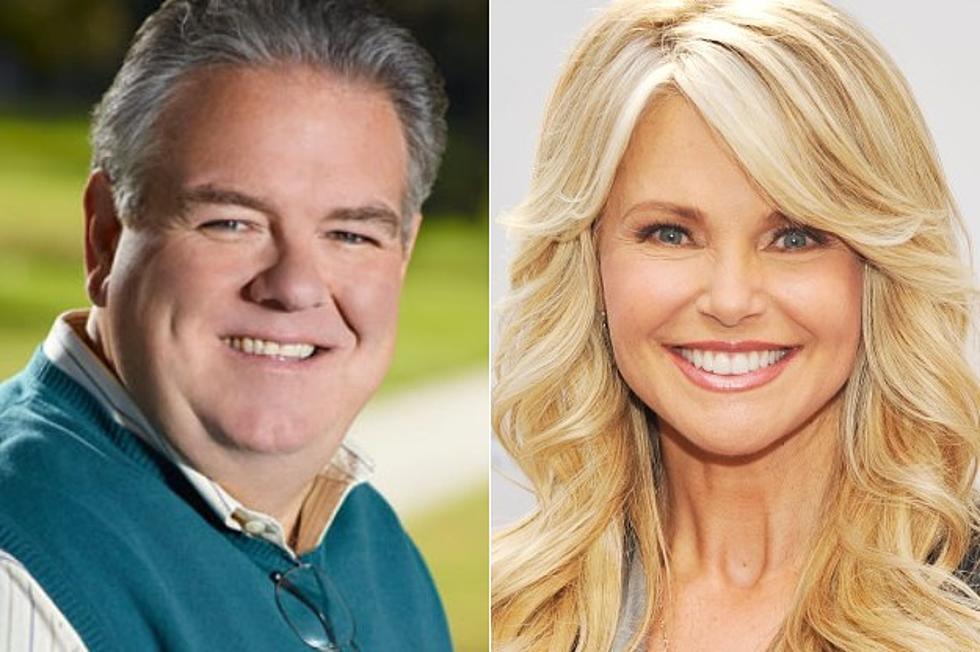 'Parks and Recreation' Season 5: Jerry's Wife is…Christie Brinkley?!
NBC / Stephen Lovekin, Getty Images
Well, that certainly explains why 'Parks and Recreation's Gary Jerry Gergich never seems to mind the constant teasing and put-downs of his co-workers.  After all, how could you stay mad about anything when you had supermodel Christie Brinkley to go home to?  That's right, 'Parks and Recreation' season 5 will finally introduce the oft-discussed Gayle Gergich, and she's a heck of a lot prettier than we all imagined.  So, when will Christie Brinkley be dropping by?
With three wonderful daughters, an enormous...vitality, and now a wife that looks like Christie Brinkley, it's becoming easier and easier to see why 'Parks and Recreation's Jerry Gergich (Jim O'Heir) doesn't get too worked up over his co-workers' constant disregard.  Entertainment Weekly first revealed the news, that former supermodel and Billy Joel's ex-wife Christie Brinkley would make in appearance as Jerry's frequently-mentioned wife Gayle, to debut in the season's ninth episode, "Ron and Diane."
As we've mentioned, the same episode will see Megan Mullally reprising her role as Ron Swanson's ex-wife Tammy II, who turns up to interfere with her ex-husband's budding relationship with Lucy Lawless' newly-introduced 'Parks and Recreation' character Diane.
Apart from Brinkley, Mullally and a returning Kathryn Hahn, 'Parks and Recreation' season 5 will also include guest appearances from  'Breaking Bad's' Jonathan Banks and Glenn Headly as Ben's parents, while  current 'House of Lies' lead Ben Schwartz will reprise his role as hipster "Jean-Ralphio" for at least one episode.
What say you?  Are you surprised to see Jerry's wife be as hot as Christie Brinkley?  Who else would you like to see pop up in 'Parks and Recreation' season 5?