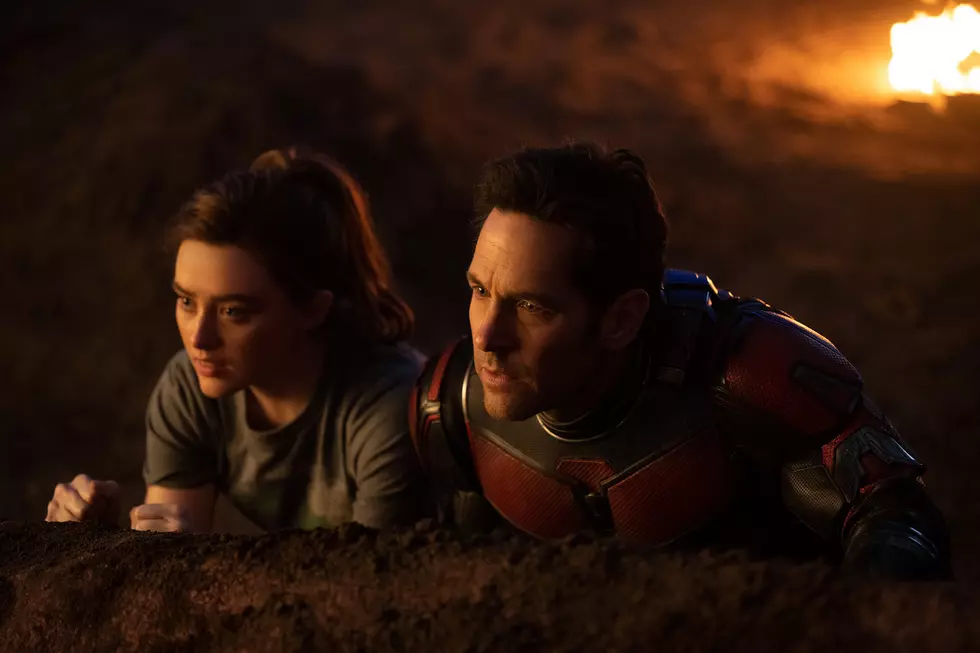 'Quantumania' Suffers Worst Box Office Drop in Marvel History
Marvel
For the second straight week, Ant-Man and the Wasp: Quantumania ruled the weekend box office chart, grossing $32.2 million and bringing its ten-day domestic total to a little over $167 million. But that's pretty much where the good news ends for Marvel, as the film's weekend-to-weekend drop was 69.7 percent — which represents a record worst second-weekend decline for any Marvel Cinematic Universe movie in history. (The previous worst drop in MCU history was Thor: Love and Thunder's 67.7 percent just last year.)
There are a few potential reasons for the film's extreme decline. While Quantumania opened strongly last weekend — and in fact had the biggest opening weekend for any of the three Ant-Man films — it got poor reviews (currently the second-worst in MCU history, barely, with a 48 percent on Rotten Tomatoes, compared to Eternals' 47 percent). It has also received a low "B" rating from paying customers polled by CinemaScore, which also ranks among the worst in the history of the MCU.
The film also got proverbially mauled by Cocaine Bear, which grossed an impressive and surprising $23 million in its opening weekend, and almost certainly diverted some potential customers away from Quantumania. The dark crime comedy benefited from an outlandish premise and a catchy title — and, shockingly, much better reviews than Quantumania. (Cocaine Bear is currently holding with a 71 percent on Rotten Tomatoes.)
It may also be that more casual Marvel fans have decided that especially in a case where the film gets so-so reviews and word-of-mouth like Quantumania, they can just wait to see it on Disney+ — and with Disney premiering most of their blockbusters on streaming a few months after they're in theaters, it's not even that long of a wait. Either way, this is not a great start for Phase 5 of the Marvel Cinematic Universe, or the use of Kang the Conqueror as Marvel's big new bad guy.
The next Marvel Cinematic Universe movie, Guardians of the Galaxy Vol. 3 is scheduled to open in theaters on May 5, 2023.
Every Marvel Movie Ever Made, Ranked From Worst to First
From the Captain America serial to Ant-Man and the Wasp: Quantumania, we ranked the entire history of Marvel at the movies.