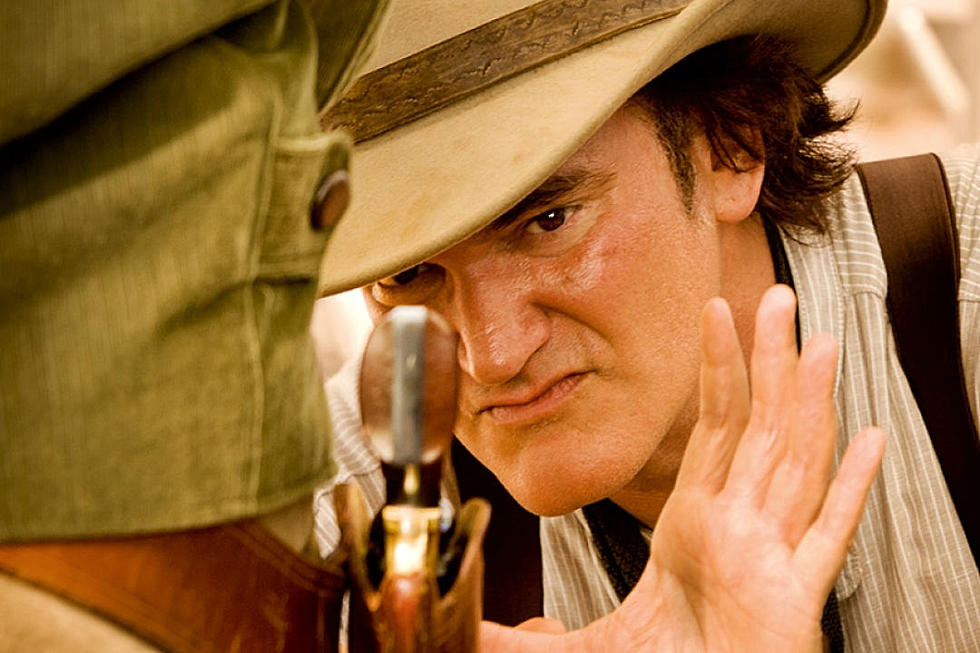 Quentin Tarantino's Next Project May Be a TV Miniseries Adapting Elmore Leonard's 'Forty Lashes Less One'
The Weinstein Company
Quentin Tarantino's latest opus, the pressure-cooker western The Hateful Eight, had its first official press screenings in New York and Los Angeles last night, and the response from those who got in was nothing short of breathless. Vulture's Bilge Ebiri described it as "the darkest f---ing movie Tarantino's ever made," and David Ehrlich of Rolling Stone tweeted that it was "…like The Thing took the form of an early John Ford movie & holy hell is it great." But Tarantino, never one to dwell on current successes, has already begun formulating a plan for whatever his next project might be. In an exclusive interview with French cinema magazine Premiere, Tarantino teased a possible new endeavor unlike anything he's done before.
For his next trick, the great prestidigitator Tarantino may bring his talents to the small screen. The celebrated filmmaker detailed his plans to continue his Western kick with a TV miniseries based on Elmore Leonard's novel Forty Lashes Less One, possibly running four or six hours long. The novel centers on the old west's Yuma prison, where a pair of prisoners, one black and one Apache, await their death sentences. The text certainly lands right in Tarantino's wheelhouse with its surreal take on Americana, black humor, and distinctive dialogue.
The Premiere interviewer goes on to ask Tarantino why he hadn't tried his hand at anything like this before (rumors about a Forty Lashes Less One adaptation have been circulating since as early as 2000), and our pals at Google Translate brought us this somewhat disjointed reply:
Every time I make a film, I can already turn the suites and the prequel, until I decide to move on, but for several months, 'Yes, yes, I will make a third Kill Bill, then another, and then it will be Kill Bill - Origins.' (Laughter.)
You get the general idea. Between the extended run time and the relative creative freedom of television, a Tarantino-made miniseries has the potential to be the man's Tarantinoest project to date. Whether or not indulgence on that unprecedented level would be a good thing has yet to be seen, but it'd definitely stand out from the rest of the TV landscape like a shark in a koi pond. We're sold.