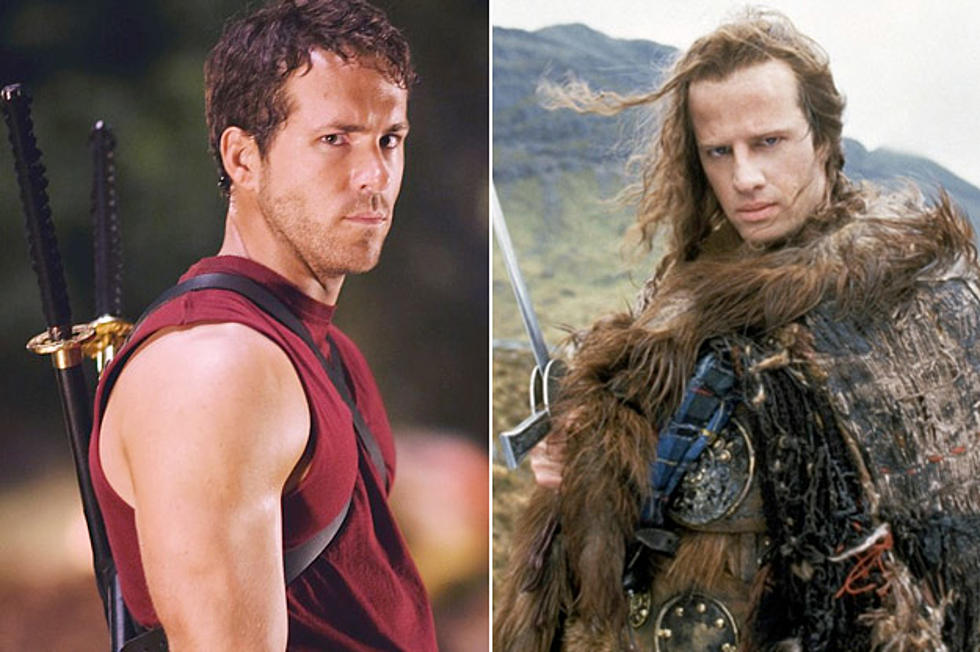 It's Official: Ryan Reynolds is Your New Highlander
We know there can only be one but did it have to be Ryan Reynolds? The erstwhile Green Lantern and Deadpool (and that guy from Blade) has officially signed on to star in Lionsgate's 'Highlander' reboot after a few weeks of negotiation.
The Tracking Board reports that Reynolds officially signed on to the film this week after negotiating for the role over the past month. Reynolds would star as "Conner MacLeod, a Highlander who discovers he is one of a dwindling group of immortals who wander the earth and kill each other in combat for the final 'Prize' – immortality."
Juan Carlos Fresnadillo, who directed the impressive '28 Weeks Later' and the equally unimpressive 'Intruders,' will direct the reboot for Lionsgate and will rewrite a script last written by the woman who wrote the 'Twilight' movies (yes, seriously).
It all sounds like not such a great idea but Reynolds keeps trying out these franchises and maybe this will be the one that actually sticks. It's interesting to note that each of his attempts to launch a franchise - 'Blade: Trinity,' 'X-Men Origins: Wolverine,' 'Green Lantern' and now 'Highlander' - have all involved the use of swords. Maybe a Ryan Reynolds pirate movie isn't that far off...