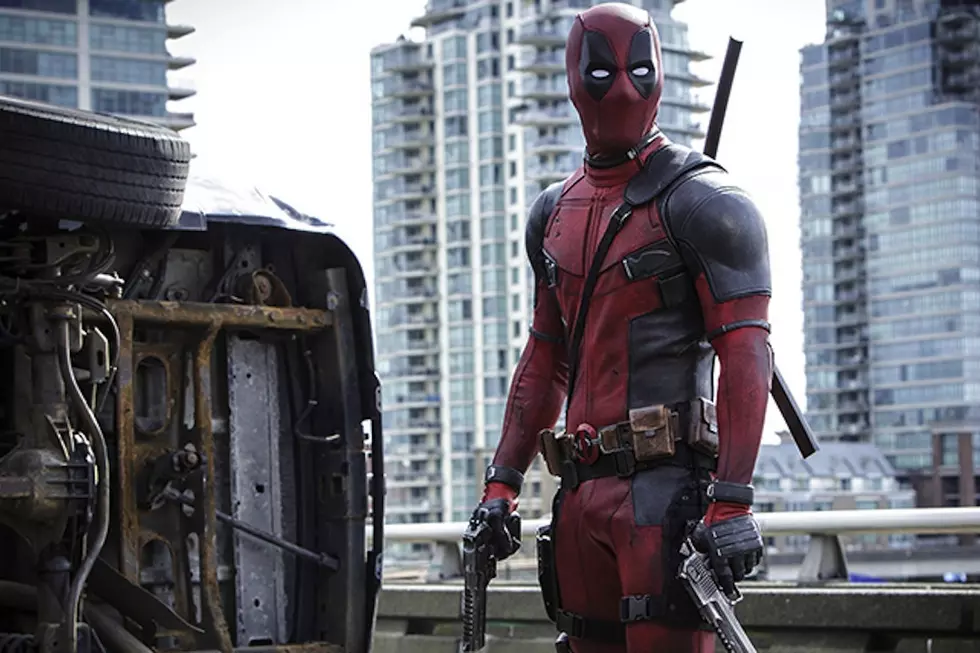 Ryan Reynolds Says 'Nobody Worked Harder' on 'Deadpool 2' Than Former Director Tim Miller
20th Century Fox
Tim Miller's exit from Deadpool 2 over "creative differences" looked to most of us like yet another imaginative director being taken advantage of by a big studio. Then, we learned that those creative differences weren't with Marvel or Disney, but with the star Ryan Reynolds himself. As it turned out, Reynolds had an idea for the sequel that didn't correspond with what Miller wanted to do, so Miller decided to leave the project. Now, Reynolds has made his first public comments about the issue.
In an interview with GQ, the 2016 Man of the Year addressed how he feels about Miller's departure. Reynolds considers himself closer to the project than anyone after spending more than a decade trying and failing and ultimately succeeding in getting his vision of the merc with a mouth onscreen, so he wasn't about to let anyone else step on his vision.
Making the movie was very, very difficult. It was the most passionate group of individuals I've ever worked with in my life. And for whatever reason, that mercurial crazy burgoo of people is what made this thing work so well, not just because I had this vision and I saw it this way and it had to be this way. It worked because we all had that feeling. But there were vaguely scary fights in the post-production process that escalated quickly. Luckily, everybody's grown up and at the end of the day enjoys and loves each other.

I know when I need to exert control, and I know when I need to let go of it. I'm not gonna go and sit with Tim Miller and say, 'The visual effects of Deadpool need to be done this way.' The man is a visual-effects wizard. But there are character and tone things that I know really well. And I've also been with this thing the longest out of anybody, aside from the guys that wrote the comics. Eleven years I've been trying to get this Sisyphus rock up the hill, and it kept rolling back on top of me. So I'm gonna be all the f--- over it from the moment it starts to the moment it finishes.
So it sounds like the seeds of dissent were sown as early as production on the first movie began. We learned a few weeks ago that Reynolds and the writing team, made up of screenwriters Rhett Reese and Paul Wernick, had an idea for the sequel that was stylistically similar to the first: low-budget, smaller scale, etc. Miller, however, wanted to make the kind of high-cost, ambitious superhero movie that would compete with Marvel's other offerings. There was just no way for the two ideas to mesh.
"All I can really add is that I'm sad to see him off the film," Reynolds said at the end of the interview. "Tim's brilliant and nobody worked harder on Deadpool than he did."
The world, as it is wont to do, kept spinning, Miller quickly signed on to direct a Sonic the Hedgehog movie, and John Wick director David Leitch is currently in talks for the Deadpool sequel, which is still in the middle of casting. We're hoping that this doesn't cause any serious delays, but as of now, the film appears to still be on track.