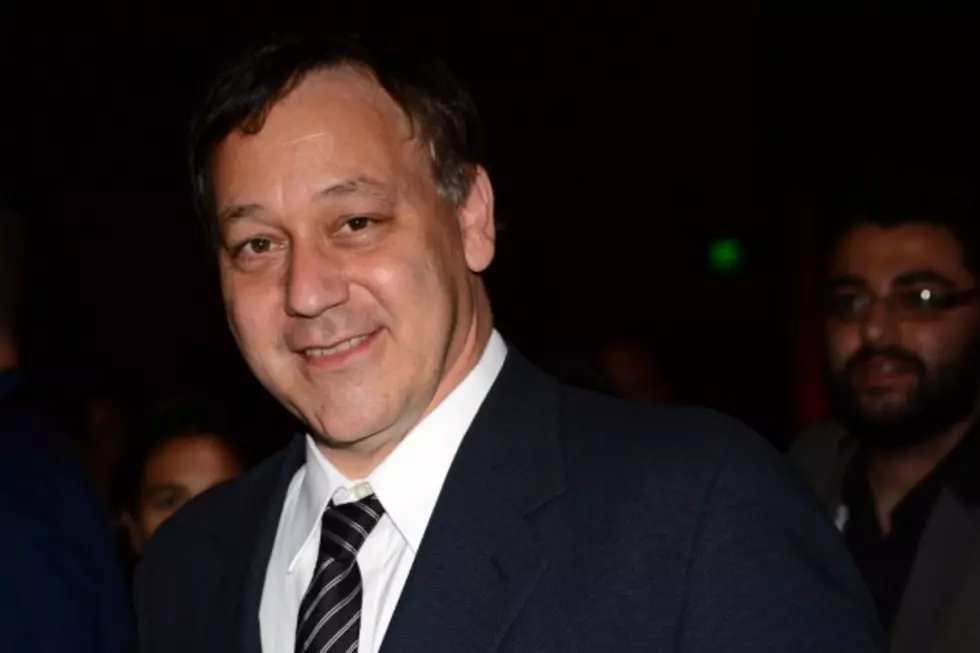 Sam Raimi Directing 'Love May Fail,' From the Writer of 'Silver Linings Playbook'
Getty Images
When you hear the name Sam Raimi, you think of one of two things: 'Evil Dead' or 'Spider-Man.' The last thing you might imagine Raimi directing is a film based on a novel by the author who wrote 'Silver Linings Playbook,' but that's exactly what it seems he's planning to do next. Always keep 'em guessing.
Deadline reports that Raimi is in talks to follow up 'Oz the Great and Powerful' with 'Love May Fail,' based on the novel by 'Silver Linings Playbook' author Matthew Quick, which is set to be published next June. The script comes from Mike White, creator/writer of the short-lived HBO series 'Enlightened,' and writer of films like 'School of Rock' and 'The Good Girl.'
'Love May Fail' is certainly a departure for Raimi, although it's familiar territory for White: the story follows Portia Kane, a housewife who discovers that her pornographer husband has been having an affair. In the midst of a mental breakdown, Portia returns home to Jersey, the setting of her former youthful unhappiness, and decides that the best plan of action to fix her life is to redeem the life of someone else: a local teacher who recently retired following a scandal.
It's unclear when or if Raimi will commit to the project -- he has no other directorial commitments at the moment, though his producing plans currently include an 'Evil Dead' TV series, the 'Last of Us' movie based on the wildly popular video game, and a reboot of 'The Grudge.'
Quick's books have become wildly popular Hollywood projects, with 'Spectacular Now' director James Ponsoldt adapting 'Leonard Peacock,' and 'Little Miss Sunshine' team Jonathan Dayton and Valerie Faris on 'The Good Luck of Right Now.' The Weinstein Company purchased the rights to Quick's most recent release, the YA novel 'Every Exquisite Thing.'