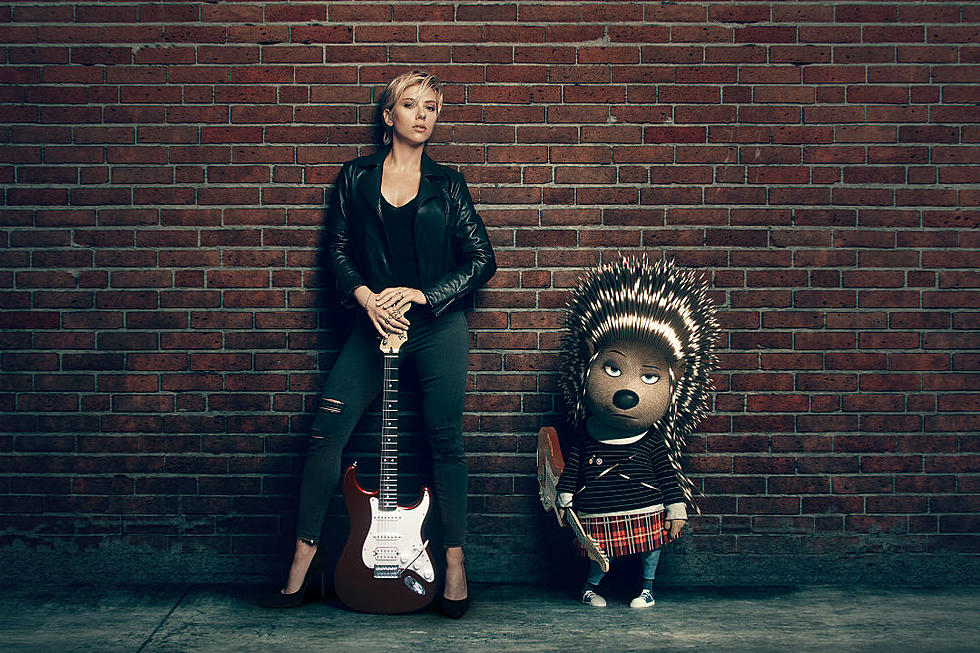 'Sing' Stars Pose With Their Animated Characters in New Photos
Universal
Sing is the latest in 2016's lineup of animated talking animal movies, and if these new photos are any indication, this musical might be far more charming than the trailers indicate (using pop songs that already feel dated isn't helping). The stars of the upcoming film posed with their animated counterparts for a series of new images, while some interesting new names have popped up on the cast list.
The new animated musical comes from writer and director Garth Jennings (The Hitchhiker's Guide to the Galaxy, Son of Rambow), and also features the voices of (yes, there's more) Leslie Jones, John C. Reilly, Nick Offerman, Peter Serafinowicz, Jay Pharoah, Jennifer Saunders, Rhea Perlman and Jennifer Hudson.
Set in a world like ours but entirely inhabited by animals, Sing stars Buster Moon (McConaughey), a dapper koala who presides over a once-grand theater that has fallen on hard times.  Buster is an eternal—some might even say delusional—optimist who loves his theater above all and will do anything to preserve it.  Now faced with the crumbling of his life's ambition, he has one final chance to restore his fading jewel to its former glory by producing the world's greatest singing competition.

 

Five lead contestants emerge: Mike (MacFarlane), a mouse who croons as smoothly as he cons; Meena (Kelly), a timid teenage elephant with an enormous case of stage fright; Rosita (Witherspoon), an overtaxed mother run ragged tending a litter of 25 piglets; Johnny (Egerton), a young gangster gorilla looking to break free of his family's felonies; and Ash (Johansson), a punk-rock porcupine struggling to shed her arrogant boyfriend and go solo.

 

Each arrives under Buster's marquee believing that this is their shot to change the course of their life.  And as Buster coaches each of his contestants closer and closer to the grand finale, he starts to learn that maybe the theater isn't the only thing that is in need of saving.
Sing hits theaters on December 21.