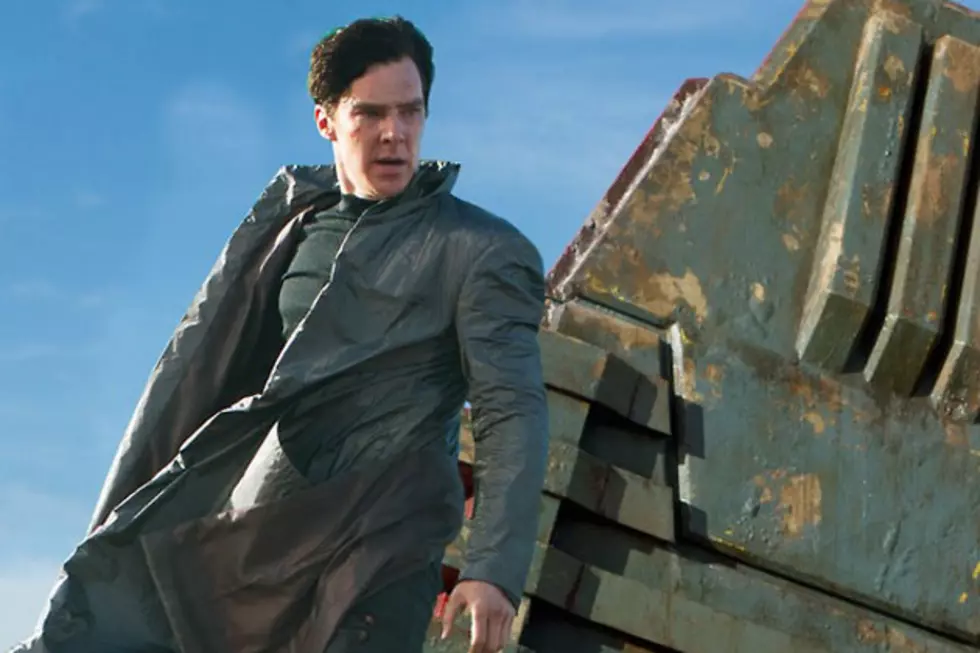 'Star Wars: Episode 7′ – Benedict Cumberbatch Rumored to Join Cast
Paramount
With filming on 'Star Wars: Episode 7' scheduled to begin in just about four months, casting on the new movie is well underway. And, after many rumors and much conjecture, we've got one more rumor to add to the pile. Director J.J. Abrams, who likes to return to work with some of the same actors, has brought a friend from the 'Star Trek' universe with him: Benedict Cumberbatch is rumored to star in 'Star Wars: Episode 7.'
While both Zachary Quinto and Simon Pegg both said they had no desire to join 'Star Trek' director J.J. Abrams on 'Star Wars: Episode 7,' Cumberbatch had previously said he'd be "happy" to join the new 'Star Wars' film if asked. And, asked he was -- or so we hear. When contacted by ScreenCrush for a confirmation, Lucasfilm declined to comment.
It's unclear who Cumberbatch will play in the film, but he certainly has the presence of a Jedi.
Cumberbatch spoke about the potential of starring in a 'Star Wars' film with Total Film Total Film earlier this May:
I thought, 'Yeah, I grew up with them,' and I just looked recently at when they were released and now I'm like, 'No, I didn't grow up with them, I was born with them.' They were a huge part of my background, and my upbringing. I was much more connected to [Star Wars] as a kid, in the way that a lot of kids are because it's immediate storytelling, very simple - a beautifully, outrageously simple narrative in a way - and a wonderful three-act melodrama, opera. And I loved them. I really, really loved those films and I always wanted to be Han Solo.
And pretty soon, it seems he might get that chance.
UPDATE: A rep for Benedict Cumberbatch stated to NY Daily News, "There is no truth to the rumor Benedict has been cast in 'Star Wars.' I think the rumors are circling because J.J. and Benedict have just recently had a wonderful time working together on 'Star Trek.'"
Filming on 'Star Wars: Episode 7' begin January, 2014 in London for a Christmas 2015 release date.
So, what do you think? Do you like the idea of Benedict Cumberbatch as the new face of the 'Star Wars' franchise?