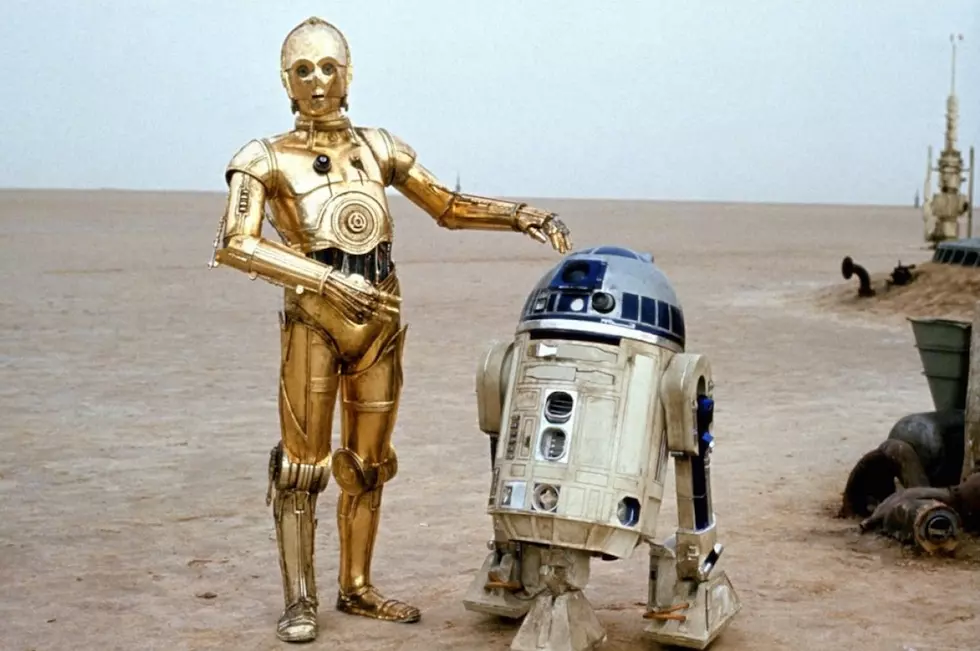 'Star Wars' Names Jimmy Vee as the New R2-D2
LucasFilm
Last summer saw the death of Kenny Baker, the Star Wars actor who brought the beloved R2-D2 to life on screen. Baker made his first appearance as the droid in 1977 and his final in Revenge of the Sith before serving as a consultant on The Force Awakens. A Star Wars movie wouldn't be a Star Wars movie without R2-D2 though, so Lucasfilm made sure to find a suitable replacement. Actor Kenny Vee has been named as the new R2-D2, according to The Hollywood Reporter. The production agency Oh So Small tweeted the news on Monday.
The 57-year-old Scottish actor has appeared in Doctor Who, Harry Potter and the Sorcerer's Stone and Pan. He did some work on The Force Awakens where Vee said Baker taught him all the tricks to playing Artoo. In a statement from Oh So Small, Vee said:
It's been an absolute pleasure to have worked alongside the legendary Kenny Baker. Kenny was a fantastic actor and taught me all the 'tricks' on how he brought R2-D2 to life which I will continue to portray in his honor. I'm so excited to be a part of the Star Wars universe and can't wait for everyone to see what we've been working so hard on for the last year.
Vee will make his debut in The Last Jedi where he will portray the droid in Artoo's two-legged scenes. (The three-legged shots will be done via a remote controlled unit.) Star Wars: The Last Jedi hits theaters December 15.