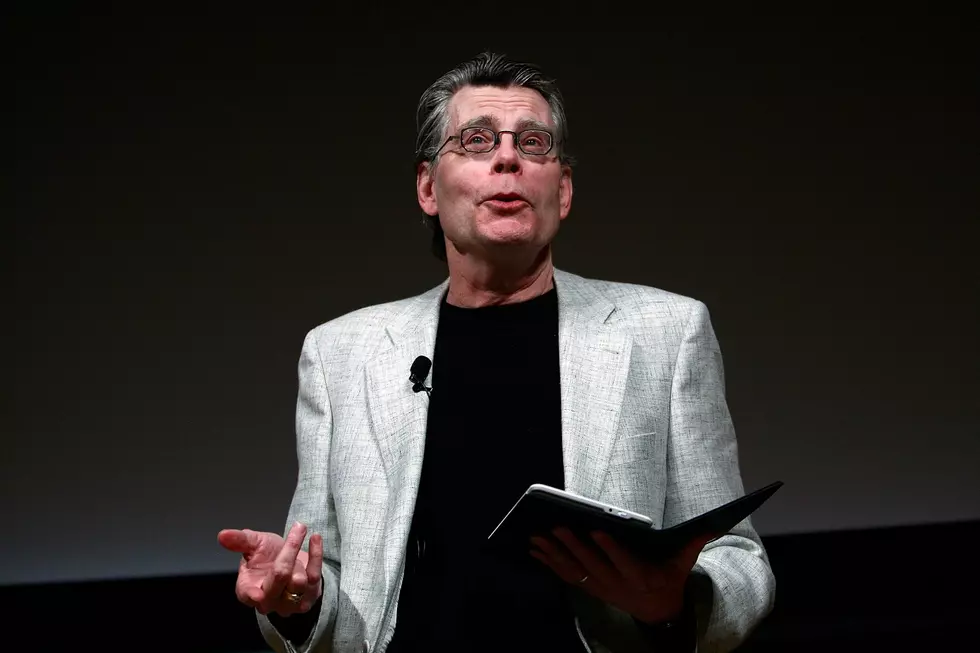 Stephen King Fever Continues With a 'Suffer the Little Children' Adaptation
Mario Tama, Getty Images
Have you seen It yet? How many times? It's great, right? Adaptations of Stephen King's work have always been iffy prospects, with about a 50/50 chance of actually being good. It looks like the year of King is soon to become the decade of King, as hot on the heels of It's success, another director has turned his eye onto a similar project: King's extremely creepy short story "Suffer the Little Children."
Deadline reports that writer-director Sean Carter (no, not Jay-Z) is adapting the story into a feature. "Suffer the Little Children" is part of King's Nightmares & Dreamscapes collection (which is very much worth a read if you haven't already) and tells the story of a schoolteacher who keeps catching odd glimpses of her students out of the corner of her eye: skin with a strange texture underneath, play that looks more like some sinister form of communication. Then, people, as they are apt to do in King stories, start to die mysteriously.
Carter has primarily written and directed smaller genre films and edited a bunch of documentary shorts, but a King adaptation, especially a really good one, is the kind of thing that puts a director on the map. He has a filmmaking grant from Martin Scorsese, and he just completed his first feature, a horror film titled Keep Watching, and his short Culebra premiered at Slamdance.
And that's not the only King project in the works. Gerald's Game! Castle Rock! Rose Madder! Somewhere, some Old God is smiling down upon us with too many mouths.