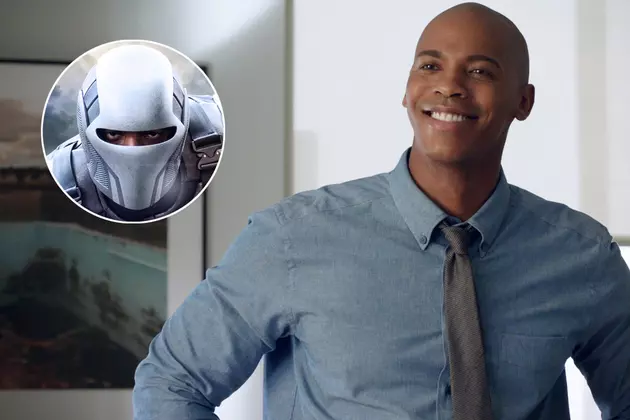 'Supergirl' Reveals First Look at James Olsen as DC's 'Guardian'
The CW
The CW shared a first look at James' Guardian costume, albeit without specifying exactly when we could expect Superman's best pal suiting up to fight crime on his own. In addition to the photo below, hear what producers had to say of the character transformation:
James Olsen takes on the mantle of the classic DC Comics hero, Guardian. With his trademark shield intact, James will fight to protect National City alongside Supergirl.
Original comic Guardian James Harper was written in comics as a Metropolis police officer taking down criminals by night, using wits, training and an indestructible shield. The character actually appeared in Season 1, albeit as a colonel in the United States Marine Corps.
In the meantime, Supergirl will return next Monday with "The Last Children of Krypton" next week, and with Lynda Carter beyond that.