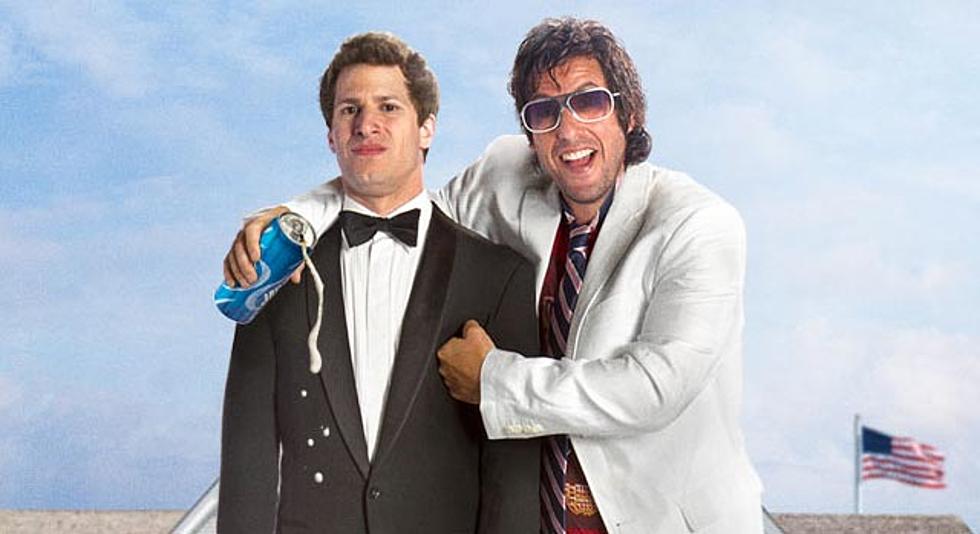 Green Band Trailer for 'That's My Boy' Isn't Much Better
A green band trailer for the new Adam Sandler-starring, Happy Madison-produced 'That's My Boy' has been released online, and it's not clear exactly how this is a green band trailer, aside from a noticeably absent use of the F-bomb escaping Sandler's lips between his "dippity-do" schtick.
The trailer does seem to provide more context for the film's premise -- namely showcasing just how Sandler and Samberg are so close in age for being father and son. Eva Amurri-Martino stars as a scandalous teacher who sleeps with a young Sandler and winds up in prison, leaving her underage lover saddled with a son.
The green band trailer gives us more Samberg, and if there's any hope to be had for the film it lies within his ability to stick the landing on several jokes, including one involving a New Kids on the Block tattoo. Even with a green band rating, the trailer relies too heavily on empty, crass humor, which is sadly the sort of stuff we've come to expect when Sandler goes "edgy." Watch the 'That's My Boy' trailer below.