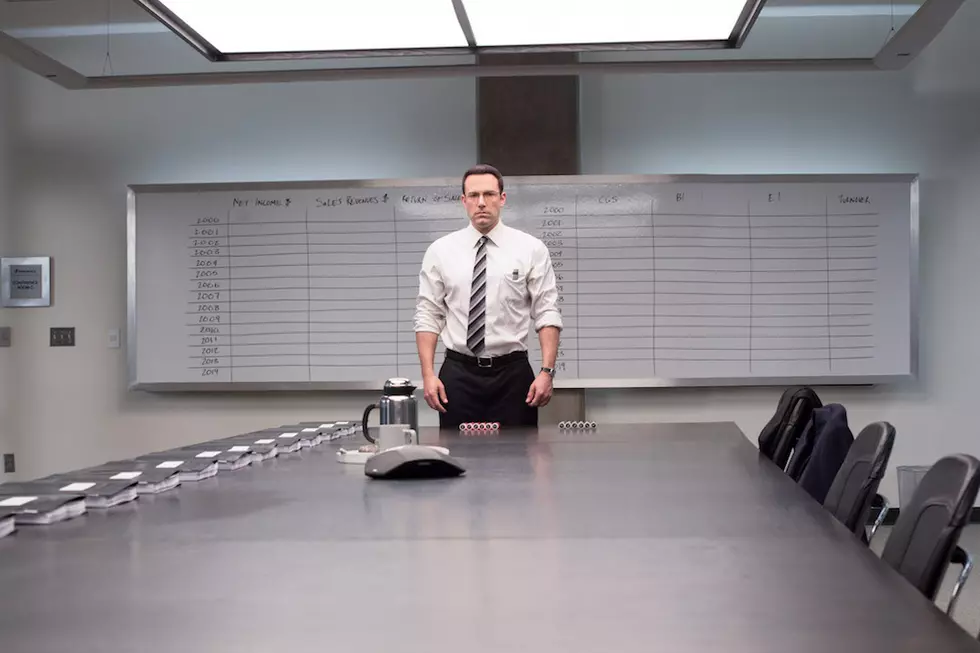 Ben Affleck's 'The Accountant' Is Getting a Sequel
Warner Bros.
I kind of liked The Accountant. It was goofy, sure, but it had a kind of absurd purity as well.  It "has a bit more interesting stuff creeping around its edges than a lot of the superhero movies based on established properties," I wrote in my review for ScreenCrush. The mythology was engrossing, and the action scenes were surprisingly good. If The Accountant had come out 10 years ago, before I had kids and I gave up all my free time forever, I could easy envision a scenario where I watched it over and over on basic cable. It's the perfect TNT movie.
I compared the film to a superhero movie, with this meek, autistic accountant (played by Ben Affleck) who has a secret identity as the world's greatest assassin. And sure enough Warner Bros. is taking the property down a superheroic path. Deadline says 2 Account 2 Ant is now in the works:
The film isn't the kind that usually makes a studio like Warner Bros rush to sequelize. But on a $44 million budget, it grossed $155 million. It was a clever, unusual crime thriller, and there is room to expand the palate with [Jon] Bernthal.
Bernthal's a guy with his star on the rise, and he was good as Affleck's opposite number (and more, though I won't spoil exactly what) in the first Accountant. There's plenty of room to expand this universe of deductions, both of the tax return and human life variety. I just hope The Accountant 2 is not too taxing.
File your tax returns on time so the Accountant doesn't come after you.